Printer-friendly version
Email this CRN article
Are you tired of hearing that 2010 is the year of the cloud? Well, with major analyst firms predicting the cloud computing market will exceed $100 billion very soon and surveys illustrating that 20 percent to 35 percent of your clients are adopting SaaS solutions already, it truly is the year of the cloud. And as that growth continues, that means cloud computing and SaaS should be part of your strategy.
For solution providers, the technological shift introduced by the cloud is a treasure trove of opportunity. And it's not just the cloud computing market's massive and impressive growth that is the impetus for solution providers to "go cloud." From the ability to build business based on a recurring revenue stream to the ability to create almost unprecedented stickiness with customers, there are several reasons solution providers should jump into the cloud now.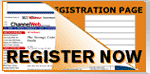 This Everything Channel ChannelCast will:
Examine reasons why now is the time to take advantage of cloud computing
Debunk 4 cloud computing myths for the channel
Discuss current cloud trends and how solution providers can take advantage of them
Highlight revenue opportunities the cloud creates
Showcase where the cloud computing market is, and where it is expected to go
Please join CRN Senior Editor Andrew R. Hickey, NetSuite VP of Channel Sales Craig West, and Demand Solution Group Co-Founder Todd Fitzwater on Tuesday, October 26th at 1:00 pm Pacific/4:00 pm Eastern to learn more about why you should take advantage of the new opportunities created by cloud computing. Ask your questions in real time!
Printer-friendly version
Email this CRN article