IBM's New Affordable Two-Socket M4 Servers for Small and Midsized Businesses
Printer-friendly version
Email this CRN article
Demand for x86 servers in small and midsized businesses is growing and changing, and IBM is changing along with it. In a time when businesses are balancing new workloads and IT demands with decreasing operating budgets, IT decision makers are faced with complex buying choices when evaluating a server's ability to deliver improved capabilities at lower costs. By focusing on building servers that deliver exceptional compute performance with broad flexibility to support traditional and emerging applications, IBM has positioned its new two-socket System x M4 servers, powered by Intel Xeon E5-2600 processors, as a means for customers to do more at lower cost.
This ChannelCast details how Business Partners can leverage IBM's new two-socket M4 and HS23 blade servers to meet the needs of your customers.
You'll learn:
How these servers deliver unprecedented affordability and are easy to deploy, manage, maintain, and build
How these solutions harness the power of new Intel processors to provide up to 80% higher performance, 3-4X more memory capacity, 10Gb networking and unique storage flexibility, and cost effectively take your customer's IT infrastructure to the next level
How IBM's reputation for quality, reliability, compact design and secure systems can help strengthen your customer relationships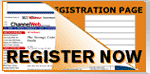 Our special guest, Hal Humrickhouse, IBM's North America Channel Product Manager, will brief us on these new rack, tower and blade offerings on Friday, March 30th at 2:00 Eastern/11:00 Pacific.
Come learn how your customers can benefit from these stellar, new solutions. Gain a perspective on how you can immediately engage prospects and close business. Your questions are encouraged!
Printer-friendly version
Email this CRN article