Printer-friendly version
Email this CRN article
The rumors you've heard are true. The business strategies, best practices and hardware/software tools are there for VARs who want to start building their managed services profile and begin getting a taste of that sweet, sweet recurring revenue. MSPs are already finding great success in targeting small- to mid-sized businesses -- but the good news is, the market remains largely untapped. Hundreds of thousands of SMBs are just waiting for the right IT service offering from a VAR, and it could be yours.
Tune in to this LIVE CMP Channel NetSeminar with Associate Editor Damon Poeter as he discusses:
• How successful MSPs have built their SMB-oriented businesses and chosen the technology that supports their services;
• Direct and indirect paths you might take to build your MSP profile, at the pace and financial commitment that works best for you;
• System and network management technologies that are having an impact now, plus a glimpse at what the future might hold.
Attendance is free! Ask your questions in real time. Tuesday, December 4th at 11 am pt/ 2 pm et.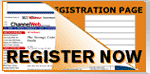 Don't forget registration is limited and because we value your time and participation someone will leave the event with a Sony Blu-Ray DVD Player! Enter the Intel giveaway at www.crn.com/intel120407
Printer-friendly version
Email this CRN article