2009 Demand for SaaS Predicted to Rise to Over 40%. Tech Spending to Decline 10%.
Printer-friendly version
Email this CRN article
2009 Demand for SaaS Predicted to Rise to Over 40%. Tech Spending to Decline 10%.
To SaaS or Not to SaaS " That Is the Question
In these challenging economic times, businesses are looking for every opportunity to reduce operating costs and improve employee productivity. With its "pay-as-you-go" subscription model, software-as-a-service is an increasingly popular way to acquire information technology without a big up-front capital expenditure. International Data Corp. forecasts that the SaaS market will grow as much as 42 percent in 2009.
While on-demand CRM applications have captured much of the early SaaS limelight, business intelligence tools could be a major growth area as companies seek improved visibility into their business operations and gain competitive advantage through enhanced data analysis and reporting. The dramatic increase in customers moving to SaaS puts pressure on ISVs because they have to address more and more customers and their diverse needs.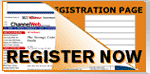 This Everything Channel NetSeminar will explore:
- The opportunities for software vendors, Solution Providers and systems integrators to provide customers with integration tools for efficiently incorporating sales analysis, workforce productivity, fraud detection and other applications into reliable business intelligence.
- How ISVs can use business intelligence and data integration services to derive new revenue through enhancing the reporting capabilities of on-premise and on-demand ERP and CRM applications, and integrating SaaS application data with software from vendors such as SAP and Oracle.
Join Senior Editor Rick Whiting live on Thursday, February 19th at 11 am pt/2 pm et with special guests Jake Freivald, Corporate Marketing Vice President, Information Builders and Paul Ablack, President of OnApproach. Ask your questions in real-time.
Printer-friendly version
Email this CRN article