Red Hat, UnitedLinux put more muscle behind partner plans
Printer-friendly version
Email this CRN article
Two self-anointed leaders of the Linux software market,Red Hat and UnitedLinux,are battling for the hearts, minds and wallets of the channel.
Red Hat last week tapped its first authorized reseller,longtime ally IBM Global Services (IGS),to sell its commercially targeted advanced server. It is the first of many deals in the pipeline as Red Hat ramps up a bona fide enterprise and SMB channel program, executives said. The SMB channel program is expected to be announced during the second half of this year, said Mark De Visser, Red Hat's chief marketing officer.
"For the first time, there's a reselling agreement with IGS. It's one of the first major channel deals we have done here," De Visser said. He added that the deal is not exclusive to IGS.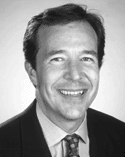 Red Hat's Szulik says the channel is critical for future sales.
UnitedLinux intends to detail its own channel plans in November, when it introduces UnitedLinux 1.0 distribution. The beta version is expected to ship this week.
"You can be assured we will be heavily targeting pricing and attracting partners [including distributors and resellers," said Greg Blepp, vice president of international for SuSE Linux AG, who sits on the UnitedLinux board of managers. "Without channel support, there's no success for Linux, because it needs to be spread out and serviced locally."
UnitedLinux version 1.0 is based on the SuSE Linux distribution and Linux 2.4.19 kernel and will be embraced by all four leading Linux vendors that comprise the UnitedLinux organization, a consortium launched publicly in May to compete with Red Hat in the business market.
SuSE also has "agreements in play" with IGS, and the UnitedLinux vendors are lining up other deals, Blepp said.
"I know there are negotiations with other services organizations among UnitedLinux and individual companies," he said. "This is what it is all about: to get as many services organizations around the globe as possible to support UnitedLinux."
 

 LINUX FLAVORS

>> Offering: Red Hat Advanced Server
Launch Date: May
Resellers: IBM Global Services; others to follow
>> Offering: UnitedLinux 1.0 Distribution
Launch Date: November (projected)
Resellers: Partners of participating companies
>> Offering: SCO Group SCO Linux 4.0
Launch Date: November (projected)
Resellers: Partners of participating companies
 
Paula Hunter, the new general manager of UnitedLinux, declined to say whether IGS will resell UnitedLinux version 1.0. However, she affirmed that the organization plans to detail "compelling" channel programs at the launch in November, including a policy that will allow partners to access support and help from any UnitedLinux member, regardless of their affiliation with any one vendor.
The four members of the UnitedLinux consortium,The SCO Group (formerly Caldera), SuSE, Turbolinux and Conectiva,all maintain individual channel programs but will cooperate to make the transition easier for partners, Hunter said.
"We're working on a program that will allow for support and maintenance across the founding member companies, so if a channel partner crosses boundaries or needs support, they can get it from another member," she said.
One SCO Group partner applauded UnitedLinux's channel efforts, saying it will be easier to support one standard Linux distribution. Yet, he said he's still concerned about the viability of all Linux vendors going forward.
"All of the big guys have announced Linux support, but it's not making them profitable," said Paul Kostick III, owner of Sacramento, Calif.-based C-Tech Systems, a solution provider that does about 5 percent of its business in Linux. "If Linux isn't profitable, it'll go away."
Some in the UnitedLinux camp dismissed Red Hat's move last week as a pre-emptive strike. But Red Hat Chairman and CEO Matthew Szulik told CRN in a recent interview that the channel is integral to Red Hat's future.
"The channel is so strategic," Szulik said, predicting that the bulk of sales in the future will go through channel partners rather than direct. "It will be a dominant part of our business."
Printer-friendly version
Email this CRN article