Printer-friendly version
Email this CRN article
An internal memo from IBM Senior Vice President and Group Executive for Software Steve Mills outlines changes to employees' 2003 compensation, which includes delays to salary increases that typically take effect May 1.
Mills wrote that most employees in the Software group will receive a onetime, 3 percent increase in base pay. Employees in band 10,an internal designation for IBM's highest compensated employees,will receive a onetime, 2 percent increase.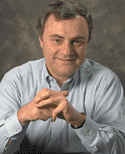 Mills: 'Two-month delay helps offset cost of the compensation investment.'
The pay increases will take effect July 1, instead of May 1, Mills wrote in the undated memo. "The two-month delay helps offset the cost of the compensation investment while preserving our ability to pay for performance," he wrote. "Salary freezes remain in effect at Oracle, Hewlett-Packard, EMC and Sun [Microsystems], to name a few major IT employers."
According to Mills' memo, variable pay such as commissions was decreased, effective Jan. 1. Employees in bands 1 through 9 earning variable pay will be paid 6 percent of eligible earnings when the Software group meets its business goals, rather than the previous 10 percent.
Band 10 employees earning variable pay can expect payments of 12 percent of eligible earnings, rather than the previous 15 percent.
An IBM spokesman said company policy forbids him from commenting on internal documents. But an IBM solution provider partner and former IBM employee said the changes would have no effect on partners.
"The way this reads, the employees at IBM [Software] can perceive this as a pay cut since their variable pay goes down more than the percentage in their base [pay]," said Tom Miura, COO of Versant, an ISV in Fremont, Calif., that also offers WebSphere integration services. "But since base [pay] is guaranteed, I suppose you can justify the delta because of the reduced risk. It may work out better for many employees."
Printer-friendly version
Email this CRN article