Printer-friendly version
Email this CRN article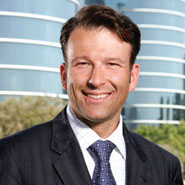 Judson Althoff
Oracle Senior Vice President Judson Althoff, who oversees the company's worldwide alliances, channels and embedded sales efforts including a 22,000 partner network, spoke with CRN editors about Oracle's effort to grow its partner base by 25 percent, the impact his boss, Oracle President Mark Hurd, has had on the company's channel strategy and other issues. Below are excerpts from the interview.
Talk about solution provider recruitment. What is your recruitment profile model for the (Oracle) Database Appliance?
So what we are doing is looking at it from the customer's point of view. If you think about what the (Oracle) Database Appliance or even to a certain extent what the lower end of the Exadata or Exalogic (integrated hardware software systems) compete with, they compete with the federated stack, a federated stack that in some cases actually includes our own database and our middleware. That includes HP blade products, VMware, Red Hat, products from EMC, products from NetApp.
Not every one of those vendor's VARs are well suited to sell this stack, but the upper echelon of their VAR community that is selling their higher end products who are actually selling effectively into our software base, those are the guys we are going after. They actually know how to speak to this notion of federated stack. They also know how to speak to a customer about why a more elegant solution that is engineered from top to bottom is a more effective fit for the customer.
We are going after the top 20 percent with the 80/20 rule. So the top HP blade VARs, the top VMware guys, the top NetApp and EMC guys. Some of them have sold Oracle software in the past as well. You look at this cross section of the community and you go and isolate the people that are capable of speaking about solutions.
What are you doing to get those VARs on board?
Some of them are here (at Oracle OpenWorld) being privately taken through what we are doing. It is interesting. To HP's credit they have a loyal VAR base. A lot of them want to take a look behind the covers, but don't want to be tremendously public about it right now.
We have sort of bifurcated our efforts in this regard. We have our partner call center that is smiling and dialing around the world and we have them banging on every partner list there is, cultivating the ones we think that are worth a house call.And we have a strategic VAR recruitment team that is global in nature. We have a centralized group of folks that does intelligence work to talk about which of these guys we really want to target.
We have folks building the right content and messaging and then that is instrumented down to the people who can go make house calls. We have got a list of folks really the top 100 by region that really move the needle for our competitors right now.
We have got value propositions, switching propositions in front of them right not to get them migrated over.
You talked about the competitors. How big a focus is there on getting HP partners on board?
It's huge.
So are they target number one?
It's a huge focus for us. We are outbounding aggressively. We are making house calls on the top guys. Look we've got better products. There is no question about it. The next thing we have is target market opportunity: we have 300,000 software customers. Folks that pay us money and are happy to do so that aren't running on our hardware and on these engineered systems. And we want to turn our channel loose on those guys.
We have great products. We have a target market that is ripe. And we have got an economic proposition that is going to pay them more money. That is a trifecta winning combination.
Do you think you can get 100 of the HP partners on the Oracle team?
Oh yeah -- at least 100 of the high value guys that are in the core of HP's blade business today. At least 100 of those guys. And then there is the 80-20 rule, you get the first 100 and the rest are going to call us. We won't have to call them.
What is the proftibility of the HP guys selling a blade server stack versus the Oracle stack?
The leave behind for the federated stack versus the leave behind for these engineered systems is like 80 pages down to eight pages. That is not hard to sell to a customer. It is not. Let me get this straight: I have ten times less complexity. That sounds great to me.
NEXT: Judson Althoff On The Impact Oracle President Mark Hurd Has Had On The Company
Printer-friendly version
Email this CRN article