Printer-friendly version
Email this CRN article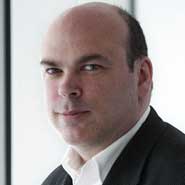 Mike Lynch
Mike Lynch, former Autonomy CEO, on Wednesday sent an open letter to Hewlett-Packard investors to keep the issue of HP's contentious acquisition of Autonomy fresh in the minds of the company's shareholders at HP's annual shareholder meeting Wednesday afternoon in the Computer History Museum in Mountain View, Calif.
Lynch, in his letter, which was released online, appeared to be aimed in part at influencing HP's board of directors to settle questions about HP's blockbuster $10.3-billion acquisition of Autonomy.
That acquisition, spearheaded by former HP CEO and President Leo Apotheker, was an attempt by HP to build an information management practice and decrease its dependency on its hardware business.
[Related: HP Execs Call Pending Autonomy Acquisition Key To Information Management Plans]
However, HP has since alleged it was misled by accounting irregularities, resulting in a need to take an $8.8-billion write-off for the acquisition.
Lynch, who is not an HP shareholder, on Wednesday wrote that the HP shareholder meeting was an "appropriate time" to address material questions such as HP's allegations against Autonomy and said there are a number of questions the board of directors needs to answer.
First, he wrote, he hopes the board can provide "details and evidence of the allegations it has made against the former management team of Autonomy," and confirm when it first became aware of them. He also asked if the board will provide the report from analyst firm PricewaterhouseCoopers (PwC) from which the allegations arose.
He also wrote that the board should show how it calculated the $8.8 billion impairment charge against Autonomy and show how much was related to Autonomy's post-acquisition performance.
Lynch also wrote that he would like to see whether HP approached the U.K. Takeover Panel to rescind its acquisition offer and, if so, the basis for such a request and why it was not communicated to HP shareholders.
Lynch also wrote that current HP CEO Meg Whitman was alerted as early as December of 2011 to integration problems related to Autonomy that could impact performance, and he wondered when Whitman acknowledged those issues and why she did not immediately communicate with HP shareholders about them.
HP has been very aggressive in pursuing its allegations of fraud without providing supporting evidence when it was an HP management issue that prevented Autonomy from delivering on HP expectations, Lynch wrote.
"Autonomy's accounts were fully audited by Deloitte throughout the period in question and Deloitte has confirmed that it conducted its audit work in full compliance with regulation and professional standards. We refuse to be a scapegoat for HP's own failings," he wrote.
NEXT: Back And Forth Between Lynch And HP
Printer-friendly version
Email this CRN article