Printer-friendly version
Email this CRN article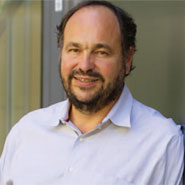 Paul Maritz
Paul Maritz, who has successfully architected and masterminded multiple disruptive technology shifts, is shooting for the stars again. But this time the stakes are bigger and the competition tougher for the onetime mainframe programmer. Maritz has charted game-changing strategies and product sets over the past 30 years that ushered in first the PC era, then the client/server era and, finally, the cloud computing revolution. This time, though, he is not only battling IT superpowers such as IBM and Oracle in a quest for big data business applications supremacy, but consumer technology behemoths such as Amazon and Google, which already have fashioned big data networks that have changed consumer shopping and information-gathering. And if that isn't enough, venture capital-backed highfliers such as Cloudera and Hortonworks are picking up steam.
But it's Amazon, with a Web services business expected to hit $3.8 billion in sales this year, that is clearly threatening to make old-guard IT behemoths also-rans in the big data business market.
As the CEO of the new EMC-VMware-backed company Pivotal, Maritz's job is to stop Amazon in its tracks and make Pivotal the platform of choice for a new generation. To make that happen, Maritz has laid out his vision for an "open, data-centric, cloud-independent platform" that includes all the building blocks you need to construct big data applications and services. The Pivotal technology vision is not just another big data strategy-even Maritz concedes that it's not for the "faint of heart." But if he is able to turn his big data dreams into market reality, it could very well be the big bang for big data. Just as Google reinvented the search experience and Amazon reinvented the shopping experience, Pivotal is determined to reinvent the business experience.
[Related: CRN Exclusive: 20 Tough Big Data Questions For Pivotal's Paul Maritz]
"It is not too dramatic to say that unless businesses develop these [big data business applications] capabilities in the future, they will go out of business or they'll be rendered irrelevant," said Maritz, who recently met with CRN editors at EMC's New York office. "This isn't going to happen overnight, but I do believe this is as big a shift as the big shift from mainframe to client/server. This is a new era that is starting. If you were a VAR who was a reseller of mainframe services and you were stuck on that, you probably went out of business and missed the whole client/server revolution."
Pivotal already has released Pivotal HD, a new Apache Hadoop distribution aimed at making Hadoop queries as easy as SQL database entries. But the real test of Pivotal's mettle is likely to come later this year with a new platform as both a service and an integrated suite of products that can be purchased for on-premise use by customers. "Our goal is that you will be able to get it both ways," said Maritz. "You can buy the software or you'll be able to take it as a service from a variety of providers by the end of this year."
Maritz said the time is right to move the industry beyond the past 40 years of business information technology, which primarily has been focused on automating what were paper processes on PCs, client/server networks and, finally, the Internet. "What is really different, I think now, is that enterprises or businesses are realizing that to be competitive in the future you have to be able to reach beyond just automating existing paper-based processes," he said. That means applying the same principles that Internet era disruptors Amazon, Google and Facebook used to "deal with more data and get more value out of it," he said, and applying them to deliver what heretofore were unimaginable, new business experiences.
"We think at the end of the day, big data is not just about analytics," said the soft-spoken Maritz, who shuns technology hyperbole. "It is about data-centric applications. It is about driving some experience to a customer and causing them to do things in realtime."
NEXT: The New Age Of Business IT
Printer-friendly version
Email this CRN article