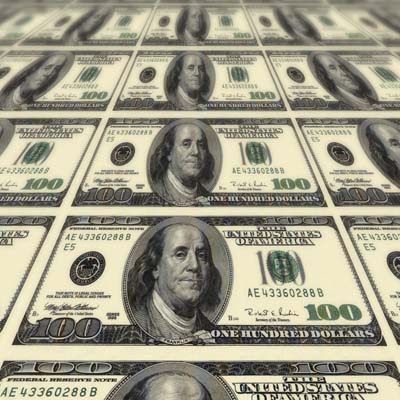 Printer-friendly version
Email this CRN article
Hewlett Packard Enterprise is in talks to sell its software division to private equity firm Thoma Bravo and is trying to get a price of $8 billion to $10 billion for the business unit, according to a media report.
Reuters reported that Thoma Bravo has made the highest offer for HPE's $3.6 billion software unit among the private equity firms that have held discussions with the company, including Vista Equity Partners, Carlyle and TPG Capital. HPE received offers of as much as $7.5 billion in a sales process managed by investment bank Goldman Sachs, people familiar with the matter told Reuters.
HPE could still go with a private equity firm other than Thoma Bravo, Reuters reported, or Thoma Bravo might only buy some of HPE's software assets.
[RELATED: Report: Private Equity Firms Eyeing HPE Buyout]
An HPE spokesperson declined to comment on the report. Thoma Bravo also declined to comment.
Wall Street has responded favorably to the report, sending HPE's stock up 3.2 percent to $22.16 per share since the Reuters reported appeared Thursday afternoon. This is the highest price at which HPE has ever traded since splitting from the old Hewlett-Packard Co. last year.
The sale would be a positive development if HPE uses the proceeds from the transactions to continue accelerating its networking, storage, server and cloud practices, said Harry Zarek, president and CEO of Richmond Hill, Ontario-based Compugen, No. 67 on the CRN Solution Provider 500.
"We're going through a stage where focus is very important," Zarek, an HPE partner, told CRN. "If they thin themselves out and focus sharply on their core differentiators in those three spaces [networking, storage and servers], they'll be fine."
CB Technologies, an HPE software division partner, has heard rumors about a sale for a while, but isn't too concerned if the assets end up under different ownership, said Kelly Ireland, president and CEO of the Orange, Calif.-based company, No. 245 on the CRN SP 500.
"Whether under the HP Enterprise umbrella or not, the software division has outstanding products across their portfolio," Ireland told CRN. "We have engineered solutions around some of them, and we plan to continue moving forward no matter who owns the product line."
HPE's software portfolio consists largely of assets from its $10.3 billion acquisition of Autonomy in 2011 and its $4.5 billion acquisition of Mercury Interactive in 2006. Other products in the portfolio include Vertica, a big data analytics platform, and ArcSight, a cybersecurity firm.
Printer-friendly version
Email this CRN article