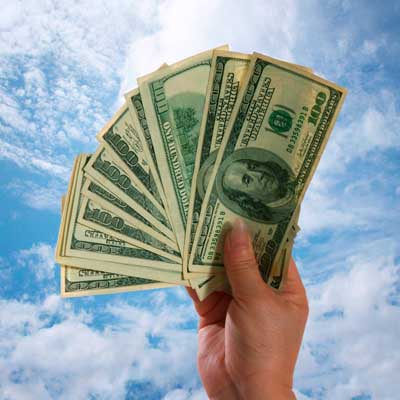 Printer-friendly version
Email this CRN article
Microsoft reported significant sales growth across its Azure, Dynamics 365 and Office 365 cloud services in its fiscal second quarter, while company executives said the recently completed $26.2 billion acquisition of professional networking site LinkedIn holds the promise of additional growth in the second half of fiscal 2017 and beyond.
"The LinkedIn business solutions: hire, market, sell and learn; represent an expanded market opportunity for Microsoft, and we plan to diligently execute on this opportunity, keeping the member-first ethos in focus," CEO Satya Nadella said on an earnings call with financial analysts on Thursday.
For the second fiscal 2017 quarter ended Dec. 31, Microsoft reported revenue of $24.09 billion, up 1.2 percent from just under $23.80 billion in the second quarter of fiscal 2016. Net income for the quarter was $5.20 billion, up 3.6 percent from $5.02 billion one year earlier. Earnings per share were $0.66.
[Related: Microsoft Closes $26.2B LinkedIn Acquisition, Looks Toward Product Integrations]
Some of the most robust growth during the quarter came from Microsoft's Productivity and Business Processes segment, which recorded revenue of $7.38 billion, up 10.3 percent from $6.69 billion in the same quarter one year ago.
That segment included financials from LinkedIn, the company's largest acquisition ever, which was completed Dec. 8. LinkedIn contributed $228 million to Microsoft's total revenue but subtracted $201 million from the vendor's operating income and $100 million from its net income.
"Our top priority is to ensure we innovate and drive value for LinkedIn members and grow their daily engagement," Nadella said of Microsoft's plans for LinkedIn.
Microsoft intends to integrate the data LinkedIn has on its 433 million members with its Dynamics CRM and other applications to create new business services and opportunities.
"The combination of LinkedIn business solutions and Dynamics 365 gives us a more comprehensive portfolio of business SaaS [software-as-a-service] solutions and strengthens our position in this growing and competitive market," Nadella said.
Also included within the Productivity and Business segment is Office commercial products and cloud services, which saw revenue increase 5 percent, fueled by a 47 percent increase in Office 365 commercial revenue. Nadella said installed Office 365 commercial seats increased 37 percent in the quarter.
"We're changing the nature of work with Office as the universal toolkit to help people and teams accomplish more together," Nadella said on the earnings call.
Printer-friendly version
Email this CRN article