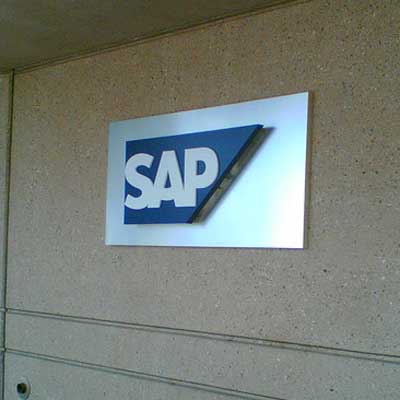 Printer-friendly version
Email this CRN article
SAP is set to release on March 30 a cloud platform software developer kit for iOS, a key deliverable in the SAP-Apple alliance that will help SAP channel partners develop native iPhone and iPad iOS applications for critical business operations.
"I believe we're going to grow a whole new partner ecosystem through this SDK," said Rick Knowles, an SAP senior vice president and general manager of the Apple partnership, in an interview with CRN.
SAP unveiled the scheduled availability of the SAP Cloud Platform SDK for iOS Monday at Mobile World Congress in Barcelona, Spain.
[Related: SAP Targets Digital Transformation Projects With Its Next Generation Of The HANA Platform]
SAP also said developers could now register for SAP Academy for iOS to receive training in using the SDK. Initial classes and workshops are available with a global rollout slated for later this year.
Altogether there are an estimated 2.5 million SAP developers globally and 13 million Apple developers, according to SAP.
The May 5 news of the alliance between SAP and Apple was seen by many as a watershed moment for both companies. For Walldorf, Germany-based SAP, it offers the vendor, its customers and partners a new way to provide access to SAP's business systems and applications. For Cupertino, Calif.-based Apple, it provides a new route into the enterprise market.
The SDK provides a way for developers to build enterprise-grade applications for iPhone and iPad devices based on the SAP Cloud Platform and Apple's Swift programming language.
"It really gives our customers more flexibility than they have had in the past," said Knowles, adding the development of iOS applications that connect to SAP applications should extend the use of SAP software inside large organizations to more employees.
IT services provider, systems integrator and SAP partner Atos already has developers working with both the SAP Cloud Platform and iOS, so adoption of the new SDK is a natural, said Martin Gruber, a digital transformation executive with Bezons, France-based Atos.
"This is what our customers are expecting from us, to help them digitally transform their businesses," Gruber said in an interview with CRN. "Clearly, Apple mobile is a key component for us in the digital transformation journey for our customers."
Printer-friendly version
Email this CRN article