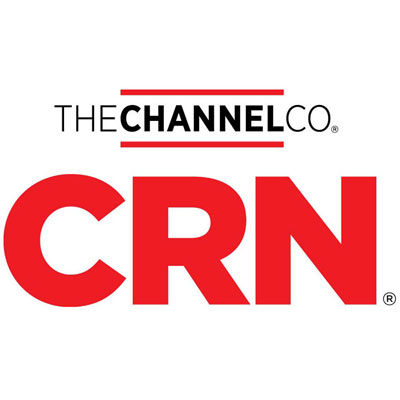 Printer-friendly version
Email this CRN article
AtScale, the big data startup whose software helps users access data stored in Hadoop clusters, has hired a vice president of worldwide business development and is developing a channel program for launch later this year.
Tuesday the San Mateo, Calif.-based company will announce that it has hired former Pentaho executive Eddie White, who is charged with developing and implementing a global partner program and expanding the company's partner ecosystem beyond the handful of systems integrators it currently works with on an ad hoc basis.
"There's a lot of growth in the big data space, the analytics space," White said in an exclusive interview with CRN prior to the announcement of his hire. While he said AtScale "is where it is supposed to be right now" in its sales growth, the company is looking to take its sales growth to the next level and expand geographically – an effort he said will require a more "rigorous and planned" channel initiative.
[Related: The 10 Coolest Big Data Startups Of 2017 (So Far)]
AtScale, founded in 2013, develops technology that bridges the gap between user-centric data visualization tools like Tableau and Qlik, and Hadoop data sources that can be difficult to access with those tools. The AtScale technology provides a semantic layer that gives users interactive, multi-dimensional analysis access to Hadoop data.
AtScale's software has been on the market for about two years, but its sales today are largely direct and mostly within North America. The exception is a relatively small number of systems integrators who work with Hadoop vendors such as Cloudera, Hortonworks and MapR Technologies.
But White said the company is ready to expand into the Asia-Pacific and Europe/Middle East/Africa regions, as well as ramp up sales to a wider audience in North America – both of which will require a robust channel program, he said.
White started work at AtScale two weeks ago and reports to AtScale CEO and co-founder Dave Mariani.
"We are excited to have White join our team to widen AtScale's reach across the globe," Mariani said in a statement. "His vast experience building strategic partnerships that drive value to both the customer and the business is sure to be a valuable asset as we expend our operations around the world."
White worked for more than five years at business intelligence software developer Pentaho – originally leading the company's business development and strategic alliances operations, later as president and general manager of Pentaho Japan after the company was acquired by Hitachi Data Systems.
Before Pentaho, White held positions at Sentilla, CA Technologies, Adaptec and Intel.
Printer-friendly version
Email this CRN article