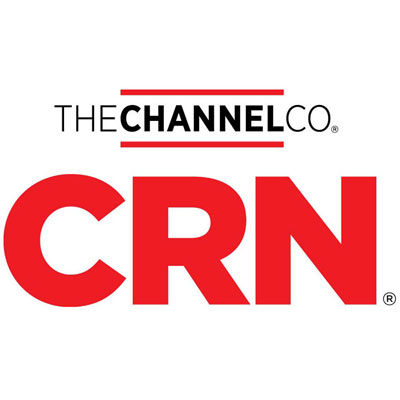 Printer-friendly version
Email this CRN article
Systems integration giant Accenture has tapped data preparation software developer Paxata as a strategic partner and has acquired a minority stake in the big data startup.
Accenture said Monday that it would add Paxata's Adaptive Information Platform and self-service data preparation tools to its own Accenture Insights Platform. AIT is Accenture's cloud-based, business analytics-as-a-service solution.
Accenture, No. 2 on the 2017 CRN Solution Provider 500, did not disclose the size of the minority investment in Redwood City, Calif.-based Paxata. The investment was made through Accenture Ventures, the company's venture capital arm.
[Related: The 2017 Big Data 100]
Paxata develops software that allows business users to collect raw data from multiple disparate sources, including on-premises and cloud systems, and prepare it for analysis. That's a task that often requires data science and programming skills.
The alliance with Accenture is a significant win for Paxata in the highly competitive market for data transformation software.
"Accenture's drive for efficiency, innovation, and assisting clients with emerging technologies makes this an incredibly strong and an exciting alliance," said Prakash Nanduri, Paxata CEO. "From the outset, Paxata has focused on methods to democratize data by creating the tools for transforming raw data into information and placing them in the hands of the business consumer."
Nanduri noted that many digital transformation initiatives and the artificial intelligence technologies that underlie them rely on high-quality data. That's driving the demand for technologies like Paxata to help turn raw data into insights, he said in an interview with CRN.
"Data by itself is not an asset," he said. "It's only when you turn it into information that it becomes an asset."
Under the alliance Accenture has been designated a preferred systems integrator for Paxata's software on a global basis. The two will also collaborate on Paxata's product road map and undertake joint solution design and technical integration projects for customers of both companies.
"Paxata's Adaptive Information Platform empowers users to unlock trapped data and use it to develop robust insights, which can lead to more intelligent decision-making and better business outcomes," said Narendra Mulani, Accenture's chief analytics officer, in a statement. "Through Accenture's investment and strategic alliance with Paxata, we are well positioned to help our clients' transformation to becoming data-native organizations."
Printer-friendly version
Email this CRN article