Possible Lexmark-Dell printer deal could have channel backlash
Printer-friendly version
Email this CRN article
Any move by Lexmark to build Dell-branded printers could crimp its channel sales, solution providers warn.
The specter of Dell Computer selling its own branded printers manufactured by Lexmark emerged last week as Hewlett-Packard abruptly canceled its printer reselling contract with Dell after learning that Dell planned to start selling its own branded printers.
"Now is the time to sever the relationship," said Chris Morgan, vice president of sales and marketing for HP's imaging and printing group. "It hinges on the difference between a branded focus and a broad-based customer- choice focus."
A spokesperson for Lexington, Ky.-based Lexmark would neither confirm nor deny that the company had struck any deal with Dell, Round Rock, Texas. Furthermore, the spokesperson stressed that Lexmark remains strongly committed to the channel.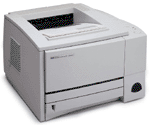 Dell said it will still offer HP printers but would obtain them through distributors.
"I'd want to ask [Lexmark if their reps are going to be going out and selling the Dell- named printers," said Chris Heller, president of Charleston, W.Va.-based TCS, a Lexmark solution provider. "Are they going to be offered at the same price? Is Dell going to then essentially be getting the best share of the margin doing a private-label printer?"
Glen Jodoin, vice president of operations at Kittery, Maine-based solution provider GreenPages, said any deal between Lexmark and Dell would change the way he perceives Lexmark as a channel partner. "We would continue to sell Lexmark on a reactive basis and not a proactive basis, because there are channel companies and there are nonchannel companies," said Jodoin. "That doesn't mean we don't sell [products from nonchannel companies. It just means we promote channel companies."
Lexmark CEO Paul Curlander was skittish during an earnings conference call last week when financial analysts asked him to explain what was happening between Lexmark and Dell.
"It's our policy not to comment on customers or even potential customers," Curlander said. "Only Dell knows what Dell's strategy is relative to entering this business. From that standpoint, there isn't much I can say."
Curlander also said channel inventories had been slightly diminishing, and that Lexmark had "seen shrinkage in the business marketplace. We see our channel partners under pressure," he said. "We've seen shrinkage there. We expect that shrinkage to continue."
 

>> Hewlett-Packard said Dell's sales of Hp printers represented only two days of HP's annual run rate.

 
Dell, for its part, said it would continue to offer HP printers to its customers but would obtain the products from distributors and other HP channel partners rather than directly from HP.
Dell will find ways to work back through the channel to help HP sell more products, said a Dell spokesman. He said the company is evaluating the potential of entering the printer market.
A week earlier, at Dell's annual shareholders meeting, company executives refused to be specific but hinted that Dell will get into the printer business with a partner by the end of the year.
HP's Morgan declined to say how many HP printing and imaging products Dell sold annually, but said it amounted to only about two days' worth of HP's annual run rate. He acknowledged that Dell would still be able to offer HP printers but the PC vendor would have to procure them from HP's channel partners.
In a research report issued last week, Merrill Lynch analyst Steven Milunovich estimated that HP printers sold through Dell represent about 3 percent, or about $300 million, of HP's $9 billion in imaging hardware sales. "HP feels [the $300 million will be quickly filled in by channel partners," the report said.
EDWARD F. MOLTZEN contributed to this story.
Printer-friendly version
Email this CRN article