New strategy expands partners' role to resell products
Printer-friendly version
Email this CRN article
In a 180-degree turn for the channel, Art Technology Group said it now intends to invite partners to resell its products.
Typically, ATG solution provider partners influence customers on ATG purchases or implement software on the customer's behalf after ATG closes the sale, said Al Stoddard, ATG's new vice president of channels and alliances.
But now, partners will be able to "originate [and close the sale," said Stoddard, who was named to his post last month. ATG sales reps that work with channel partners will be compensated no differently, he added.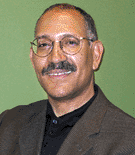 Stoddard: Partners can now resell as well as install ATG products.
Not all partners will opt to become ATG resellers, Stoddard said. Some will continue to focus on consulting and implementing as they always have.
Before coming to ATG, Stoddard managed Digital Equipment's and Lotus' channel and distribution businesses, work he said primed him to detect any whiff of conflict between a vendor and its partners.
One partner embracing the resale option is solution provider Burntsand, Toronto.
"Though any margin on the product is nice to have, it's not the critical part," said Christian Pease, vice president of business development at Burnt-sand, whose U.S. office is in San Jose, Calif. Still, reselling ATG software "is more about being able to provide one-stop service for our clients, and it
does give us some flexibility with the margin we are offered on pricing," Pease said.
Pease also cited a more intangible benefit: that customers perceive Burntsand and ATG as close partners. In fact, the companies are tightly allied, Pease said. Burntsand and ATG are co-developing a software offering aimed at the pharmaceutical industry, a key vertical for Burntsand, whose clients already include Merck and Pfizer.
Pease estimated that ATG's products figure in about one-third of Burntsand's engagements that call for personalization and e-commerce.
San Francisco-based Fort Point Partners was one of the first partners ATG approached about the new model, according to Rob Schmults, Fort Point's executive vice president of global markets.
Schmults said Fort Point will consider selling ATG's software on a case-by-case basis. "My main concern [about letting partners sell the software was that there would be conflict [between partners and ATG's sales reps," he said.
But talks with ATG's top executives have eased his mind, Schmults said. "ATG is not shoving this down anyone's throat," he said.
Should Fort Point opt to sell software into an account, Schmults said his staff would not have to be trained any differently, since "we [already get asked by clients to size a solution, though we are not taking pass-through revenue on hardware and software."
ATG CEO Paul Shorthose said partners needn't worry. "We understand what the issues are with the channel, and we are going to get it right," he said.
Shorthose said ATG is establishing a partner council whose members will advise the company on its channel program.
Printer-friendly version
Email this CRN article