Printer-friendly version
Email this CRN article
Tim Curran, vice president of sales at distributor Tech Data, tells solution providers a parable about the sale of computer supplies and accessories.
Not selling computer supplies to customers is like letting a camel get his nose under the tent. Before long, the camel will have his entire body under the tent, Curran says.
That's why Tech Data is educating solution providers about the incremental sales opportunity with computer supplies and warning them that not offering those supplies leaves an easy opening for competitors to take over accounts.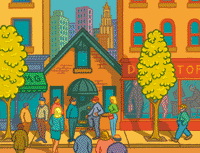 Distributors look to serve solution providers with boutique division devoted to computer supplies and accessories.
Bicky Singh, CEO of Future Computing Solutions, Yorba Linda, Calif., said customers don't think of the solution provider for computer supplies, so sales representatives are educating customers.
When Tech Data developed a specialized business unit last year for supplies, Singh switched from Tech Data to Daisytek and Micro United, which merged with Azerty. Future Computing last year sold $4 million of supplies through Tech Data.
"Capital expenses are still tight with many companies, but no one is stopping them from buying supplies," Singh said.
Tech Data Chairman and CEO Steve Raymund recently named computer supplies as one area the company was focusing on to shore up revenue shortfalls. "It behooves us to redouble our efforts to be successful in those niches in order to offset some of the erosion elsewhere," he said.
Despite all the positive opportunities, the PC supplies business isn't an easy battle. Tech Data went on the attack last year against boutique distributors, including computer supplies maverick Daisytek International.
But so far, Tech Data's attempt to stomp out Daisytek has had little impact. Daisytek recently announced a plan to open five new distribution centers and use the money saved from a retooled supply chain to pay for the warehouses.
Profits haven't been a problem for Daisytek, either. For the quarter ended Dec. 31, the distributor generated revenue of $309.3 million, a 23 percent increase from $251 million earned during the same period last year. Net income was $5 million, up 33 percent from $3.8 million earned during the third quarter last year.
Part of the reason for the increase is that Daisytek began selling office products last year, but the distributor also has not lost any market share in computer supplies and accessories segment, said Jim Powell, CEO of Daisytek.
Powell said he views Tech Data as a fair and good competitor, but he also sees a major flaw in the broadline distributor's computer supplies strategy.
"The person buying computer supplies [for a company is not the same person buying the machines," Powell said. Solution providers still prefer to use a single-contact mentality aimed at CIOs and IT personnel, he said.
But Daisytek is working on ways to make it easier for solution providers to sell computer supplies, including a new tool from Averon called OpenSupply. The Windows-based software, set to launch later this year, monitors ink usage in a company's printers and automatically orders replacement cartridges when ink levels fall below a predetermined level.
Future Computing approaches supplies sales much the same way. It builds an extranet for customers that enables an online sales process that rivals office products retailers Staples and Office Depot, Singh said.
In the long term, Daisytek believes Tech Data could impact its margins and sales. Daisytek said margins are currently "north of 10 percent," but Tech Data and Ingram Micro could create margin pressure with their lower pricing models.
For its part, Ingram Micro has made computer supplies a significant focus. The distributor has a specialized sales team, a supplies catalog, an online store and a broad line card that includes printer supplies, desktop accessories, magnetic media, output media and OEM accessories from Toshiba, Compaq Computer and IBM.
Printer-friendly version
Email this CRN article