Printer-friendly version
Email this CRN article
After years of false starts, Microsoft and its partners are hoping that the company's new round of wireless products and services get more traction in the enterprise.
Microsoft unveiled at Internet World Wireless East 2002 in New York this week an enhanced version of its wireless server, Mobile Information Server (MIS) 2002. The company also announced a combined Pocket PC 2002 Phone Edition, as well as a major initiative with chip maker Intel to develop reference designs for PDAs and smart phones.
Major services partner,including Compaq Computer, Accenture, Avanade, Cap Gemini Ernst and Young, CompuWare, Fujitsu, Hewlett-Packard, IBM Global Services, MobileSynch and Onset Technology,plan to develop solutions based on the new wireless server, Microsoft said.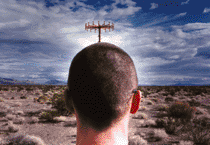 Solution providers expect more wireless traction with the arrival of Mobile Informa5tion Server 2002 and a combined Pocket PC 2002 Phone Edition.
Compaq and HP, for example, have launched service offerings to speed deployment at enterprise customer sites. Compaq also showed off an end-to-end wireless solution based on MIS 2002 that will give customers wireless access to Microsoft Exchange 2002 data on a variety of cellular and wireless networks.
Using Compaq's iPaq Pocket PC with MIS 2002, for instance, customers can access e-mail, calendar and contacts from Compaq ProLiant servers running Exchange 2002 from any location, Compaq said. Compaq Global Services will deploy Managed Mobility solutions for MIS next month and is in discussions with a number of channel partners to resell the products and services.
Meanwhile, Microsoft's solution provider channel also expects more traction in the wireless arena with the arrival of these products.
"MIS 2002 is the first version that has a reasonable chance of getting some market penetration," said Michael Cocanower, president of ItSynergy, a Microsoft solution provider in Phoenix. "We do not work in enterprise environments, but even in our space, I think that there is huge potential demand for being able to wirelessly synchronize Outlook/Exchange info directly between an iPaq or other PocketPC device and an Exchange server. We deal with a lot of construction companies, and they have large mobile workforces that may only come into the office weekly. The MIS 2002/PocketPC 2002 combination finally solves the problem of getting info to these users efficiently," he said.
"I think Microsoft will begin to penetrate and, yes, I think we can do some good business in this market segment," said Greg Sullivan, president of St. Louis-based solution provider G.A. Sullivan. "I have been an early adopter with a number of these solutions and can tell you that most of them require some getting used to, a fundamental re-thinking of the way one structures the business day and the use of communications technology," he said. "Petty things like battery life can be a major source of frustration. If the team deploying a wireless solution thinks through and addresses such scenario-based concerns, and makes it easy to use in the context of my daily life, this technology is ready for deployment."
Microsoft said the next version of Exchange, which is scheduled to go into beta testing during the first half of 2003, will include wireless access via mobile devices using Outlook Mobile Access, giving early users of MIS 2002 an easy migration path to the next Exchange upgrade.
Separately, at the 3GSM World Congress 2002 show in Cannes, France, Microsoft said it is working with device manufacturers including HP and mmO2, a European mobile services company, to bring devices based on Pocket PC Phone Edition to the market. HP, for example, demonstrated its Jornada 928 Wireless Digital Assistant PDA with integrated voice and data capabilities based on Microsoft's software.
Microsoft also unveiled management changes designed to accelerate its wireless efforts. The software giant's Network Service Provider and Mobile Devices groups have been united as a single division under a new corporate vice president, Pieter Knook. The move will enable Microsoft to achieve tight integration and synergy between the two efforts.
Printer-friendly version
Email this CRN article