Printer-friendly version
Email this CRN article
Many small businesses consider their monthly phone bills a necessary and often uncontrollable cost. Voice-over-IP technology can help tame those monthly costs, however, and a number of fledgling broadband VoIP phone service providers offer telephone service for a fraction of the cost of traditional telcos.
A glut of service vendors have entered or are eyeing the VoIP broadband market, ranging from industry upstarts such as Vonage to major cable service providers including Cablevision, Comcast and Time Warner. It is easy to see the allure of replacing traditional phone service with a VoIP-based solution,namely, cost. Many VoIP service providers offer fixed monthly rates for unlimited local and long-distance calls. But to truly judge any savings, users must factor in the cost of the broadband connection, usually a DSL connection provided by a local telco.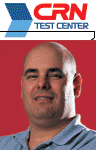 FRANK J. OHLHORST
Technology Editor
On the technical side, solution providers will find disconnecting from the public switched telephone network (PSTN) an easy task. Many VoIP providers supply analog telephone adapters (ATAs), which plug into broadband connections. When an analog phone is plugged into the ATA, the user gets a dial tone.
Rich feature sets from VoIP service providers are often the norm, with premium features such as caller ID, voice mail and unlimited dialing included in the monthly package. There are, however, some minor inconveniences to many of the VoIP services out there,most notable is the need to dial an area code for every call, including local calls. Also, in all but rare occasions, users cannot keep their existing phone numbers. Overall reliability is another concern, as the service is tied to both the broadband connection and the Internet.
The CRN Test Center's experience with VoIP technology has shown it is reliable as long as the broadband connection is maintained. Solution providers will want to validate a prospective site's broadband reliability before recommending VoIP services as a viable replacement for PSTN-based systems.
VoIP services can bring new technology into the mix. Vonage offers the ability to deliver voice-mail messages via e-mail, while Packet8 offers a broadband video phone, which allows videoconferencing between Packet8 users. DeltaThree stresses portability with its service,users simply plug an ATA device provided by DeltaThree into any broadband connection in the world and can bring their assigned direct-inward dial (DID) phone number with them most anywhere. Net2Phone offers products that can route calls between either PSTN or Internet connections, allowing businesses to leverage broadband connectivity between branch offices while still using PSTN for standard incoming and outgoing calls.
Though the technology is already strong, solution providers should be warned that VoIP channel programs are practically nonexistent, with most VoIP service vendors looking to sell direct to end users.
BY THE NUMBERS
APPROXIMATE PERCENTAGE of worldwide voice services VoIP will account for by 2007. (Frost & Sullivan)
EXPECTED REVENUE, in billions of dollars, for the IP-PBX market by 2005. (Synergy Research)
ESTIMATED PERCENTAGE of IP's penetration into network-based business voice services in 2008, up from 15.4 percent in 2001. (Frost & Sullivan)
ESTIMATED WORLDWIDE market value, in billions of dollars, of I-PBX by 2006, based on enterprises' vocie migration from traditional networks to data networks. (Allied Business Intelligence)
PERCENTAGE of VoIP market made up of call centers in 2003. (IDC)
There are some exceptions: DeltaThree and Packet8 offer reseller programs to qualified partners, and Vonage offers a commission-based affiliate program for solution providers.
Beyond channel programs, there are several areas from which solution providers can garner revenue,namely, hardware and integration sales. Solution providers can leverage features such as voice-mail delivery to sell e-mail solutions, while caller ID services can be wrapped into CRM solutions. Beyond those obvious integration chores, solution providers can drive VoIP services into VoIP-based small-business PBXes, which can lead to further integration and hardware sales.
Even with demonstrated reliability and lower operating costs, VoIP services still can be a hard sell. Solution providers hawking the solutions will have to demonstrate a real return on investment, such as a detailed comparison of the cost savings, or an explanation of VoIP's unique features.
Multiple area code support is one of VoIP's unique features that will appeal to many businesses, and it is available for a small monthly fee from some of the VoIP service vendors. For regional businesses, the savings alone in 800-number or toll-free access costs can be significant. Those businesses simply need to add the primary area codes associated with their sales markets, thus providing their customers with a local phone number.
Although the VoIP services market is still in its infancy, solution providers will find that there is real value in offering VoIP over PSTN phone access, and there is no better time than now to investigate the advantages offered. The Test Center recommends that solution providers consider VoIP solutions for their small-business customers, as they offer innovative sales opportunities and cost savings.
Printer-friendly version
Email this CRN article