Printer-friendly version
Email this CRN article
Once labeled as an XML database, Ixiasoft's TextML Server 3.0, scheduled to be released this month, now includes many document management features and serves more as an XML document server for document-oriented content than as a traditional transactional or relational database.
TextML typically has been used as a building block by developers, integrators or OEMs creating applications that need to manipulate, store and retrieve XML documents, especially when these documents are loosely structured or semistructured in nature, as opposed to highly relational data that is used in transactional-based applications.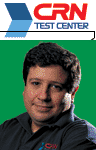 MARIO MOREJON
Technical Editor
The server has already been deployed in several daily newspapers and magazines where a lot of the content-oriented systems serve as the backbone of all the production systems. Since many of these operations require round-the-clock protection from hardware failure, Ixiasoft said that it will integrate a replication mechanism directly into the next version of the server.
With version 3.0, Ixiasoft made it possible to create a database that can publish its network updates directly to other databases that subscribe to the publication.
Ixiasoft offers two options: Databases can be replicated either by a single snapshot that can be arranged periodically or by incrementally replicating changes in documents.
Multiple servers can maintain numerous copies of the same database when protection from hardware failure or application load is required, so developers now have a much easier time building truly distributed applications. What's more, applications can also take advantage of the Microsoft Cluster Server and become cluster-aware.
Ixiasoft also added a built-in replication agent to version 3.0 that can act as a load manager. With the load manager in place, applications that require high throughput can now query multiple servers. Developers have the option to localize some portions of a particular database to a specific server while replicating the rest across all the servers. Queries in applications now can be designed to search multiple servers and aggregate separate data sources into one document.
In previous versions, Ixiasoft's repository acted like a flat file. Any XML documents that were put into a TextML server were treated with the same hierarchical level as other documents within the server, and more importantly, all the documents had only single-level security access.
Version 3.0 is changing that approach. Document collections are now analogous to Windows folders, where developers can set security restrictions on separate documents, similar to setting different access levels to subfolders in Windows. However, Ixiasoft chose not to expand its security access all the way to the file system because of the performance hit the servers would take from the extra management overhead.
IXIASOFT TEXTML SERVER 3.0
One limitation is that the security API will work only on a document-collection level. However, as a workaround, if an application needs to deliver single documents to specific users, developers have to hard-code rules for a user in the source code. Alternatively, the developer could add extra codes in the XML code that specify user access or further subdivide the document into another collection.
Version control is another big enhancement added in this version. Ixiasoft added versioning in its API at the request of customers developing many applications with basic document management features. Various document revisions are now maintained by the server.
The API supports purging of documents as well, so document versioning can be controlled programmatically. Although this is a powerful feature, CRN Test Center engineers caution database designers not to rely solely on developers to purge databases.
Fortunately, purging also can be done at the management interface. The TextML server has a built-in feature that tracks document size, which helps automate purging by allowing developers to set limits to the number of versions in the code, based on size.
The server separates the index definition of a document collection to ease the search process. Index definitions correspond to specific tags inside documents that categorize and help point to a collection of documents.
Document collections that have nested hierarchies might have different security access levels. While each document might have a different access, they still can be indexed and accessed as one for searching purposes. The server also separates documents by different format types such as PDF, BMP and XML. Indexes are also separated by types of documents.
CHANNEL PROGRAM SNAPSHOTS
> IXIASOFT TEXTML SERVER 3.0
PRICE: Starting at $10,000
DISTRIBUTORS: Direct from vendor
TECH RATING:


CHANNEL RATING:

CHANNEL OVERVIEW: TextML is used primarily in software integrations, so Montreal-based Ixiasoft provides free technical support to partners over the phone or via e-mail and sample code to assist in
integrations. The vendor sends engineers to assist partners in tackling particular integration problems, if necessary. Ixiasoft also offers trade show support, technical training at its headquarters and volume rebates for partners reselling the software
Note: Vendors can earn up to five stars for technical merit and five for their channel program. If the average of these two scores is four stars or greater, the product earns CRN Test Center Recommended status.
Printer-friendly version
Email this CRN article