Printer-friendly version
Email this CRN article
Last Monday, most high-tech executives' biggest worry was the bear market. Tuesday morning changed all that.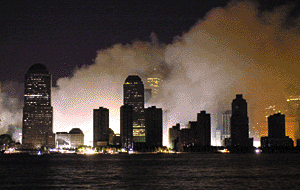 As the official death toll rose late last week from the jetliner crashes into the World Trade Center, the Pentagon and outside Pittsburgh, an industry preoccupied with sagging share prices suddenly faced more real-life worries. One of the first-known fatalities was Akamai Technologies co-founder and CTO Daniel C. Lewin, who was aboard American Airlines Flight 11, the first hijacked jet to hit New York's World Trade Center. Lewin, credited as the brains behind Akamai's content delivery service, was 31 years old and had a wife and two young sons.
Also aboard that flight was Sun Microsystems' Phil Rosenzweig, 47, a director in the company's software organization. He worked out of the company's Burlington, Mass., facility and was en route to Los Angeles.
As the week progressed, IT professionals reeled with the growing knowledge that people with whom they worked closely,vendors, customers and integrators,were among the missing or dead as a result of the terrorist attacks. One Los Angeles-area integrator, who had a potential customer aboard Flight 11, was shaken. "I know others have much more tragic experiences than mine, but nonetheless, the whole thing has left me numb," he wrote CRN. Others shared bits of information on casualties and fatalities as they learned about them from vendors, customers or news services.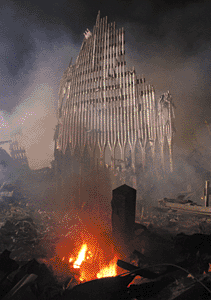 VICTIMS OF THE TRAGEDY
SOLUTION PROVIDERS AND INDUSTRY EXECUTIVES WHO ARE UNACCOUNTED FOR OR ARE CONFIRMED VICTIMS OF LAST WEEK"S TERRORIST ATTACKS:*
CONFIRMED
Anna Williams Allison - A2 Software Solutions
Myra Aronson - CompuWare
Todd Beamer - Oracle
Graham Berkeley - CompuWare
Mark Bingham - formerly of Novell, 3Com
Daniel Brandhorst - PricewaterhouseCoopers
John Cahill - Xerox
Suzanne Calley - Cisco Systems
Jeffrey Coombs - Compaq Computer
Charles Falkenberg - ECOlogic
Ed Felt - BEA
Edmund Glazer - MRV Communications
Jeremy Glick - Vividence
Andrew Curry Green - eLogic
James E. Hayden - Netegrity
Steven D. "Jake" Jacoby - Metrocall
Brian Kinney - PricewaterhouseCoopers
Daniel C. Lewin - Akamai Technologies
Jeff Mladenik - E-Logic
Shawn Nassaney - American Power Conversion
Jane Orth - Lucent Technologies (retired)
Patick Quigley - PricewaterhouseCoopers
Philip Rosenweig - Sun Microsystems
Jessica Sachs - PricewaterhouseCoopers
Christopher Zarba - Concord Communications
Unnamed PricewaterhouseCoopers employee
UNACCOUNTED FOR
Two Keane employees
Three Gennuity employees
Four Compaq employees
Seven Oracle employees
Eight Alliance Consulting employees
Twelve Accenture employees
Sixty-three attendees and staffers of technology conference at World Trade Center
Unknown number of Novell and Verizon employees
*As of press time. List is not complete
Jeffrey Coombs, a Compaq Global Services technology consultant, was also lost in the Flight 11 crash. "Watching events unfold on television, hundreds and thousands of miles removed from these sites of incomprehensible devastation and loss of life, it sometimes seemed unreal. But it is very real,not only to the nation and the world, but to the Compaq family," wrote Compaq Chairman and CEO Michael Capellas in an internal memo to employees. Also missing were four other Compaq employees and two Compaq partners from Japan who were in the World Trade Center when disaster struck, Capellas wrote.
The names mounted up Wednesday and Thursday. CompuWare lost two employees who were passengers aboard the ill-fated planes,Myra Aronson, manager of press and analyst relations, and Graham Berkeley, product management director for strategic solutions. Aronson was with CompuWare since May 2000 and Berkeley since July 1995, according to a spokesman for the Farmington Hills, Mich.-based company.
Suzanne Calley, 43, program manager for Cisco Systems' Strategic Alliance Group, was on American Airlines Flight 77, which crashed into the Pentagon an hour after the World Trade Center attacks.
Web security firm Netegrity reported that its 47-year-old CFO, James E. Hayden, was on United Flight 175, the second jet to crash into the World Trade Center. The company's CEO, Barry Bycoff, was scheduled to be on the same flight but was caught in traffic and didn't make it to the airport in time, a company spokeswoman said.
A longtime BEA Systems engineer was on United Airlines Flight 93, which crashed Tuesday in a field in Somerset County, Pa. Ed Felt, who worked in the company's Liberty Corner, N.J., office, was an original member of the team that built BEA's Tuxedo middleware product, according to a memo sent to BEA employees.
Oracle also was affected. Seven employees in or around the World Trade Center Tuesday morning remain missing, according to a statement. And, Todd Beamer, a 32-year-old sales account manager from Plainsboro, N.J., was aboard United Flight 93.
Also on flight 93 was Mark Bingham, 31, a San Francisco-area public relations consultant who had done work for Novell and 3Com. And Jeremy Glick, also 31 and a sales manager at Vividence, which specializes in personalization software, is thought to be one of the passengers aboard Flight 93 who struggled with the hijackers, apparently diverting the plane into a nonpopulated area in Pennsylvania. Investigators think that plane was targeting either the White House or Air Force One.
Companies struggled to grapple with the news, bringing in grief counselors, setting up charitable funds and making equipment donations. Akamai was doing its best to handle its loss, said Dick McGlinchey, a partner at Battery Ventures, the Waltham, Mass.-based venture capital firm that helped launch Akamai. "People are dealing with this the way everyone is. It's a profound loss, but people feel that [Lewin's] legacy is to carry this thing on," said McGlinchey. "They're finding the strength."
In addition to bringing in counselors, Akamai set up message boards for posting condolence notes, a spokeswoman said.
Nearly as painful as the definitive bad news was enormous uncertainty. But then there were the close calls. One Trade Center employee, who should have been in his office on a floor hit directly by the first jet, was called down into the lobby to sign in an employee who had forgotten his badge. That summons saved his life. With such stories circulating, there remained slight hope that some of the thousands missing would turn up.
At press time, 114 attendees and staffers at a Risk Waters Group financial technology conference held that morning at the Windows on the World restaurant, which was located on the 106th floor of the north tower, remained missing. More than 100 other attendees ran late that day and were confirmed safe, according to the London-based company.
HEATHER CLANCY, STEVEN BURKE, JOSEPH F. KOVAR, ELIZABETH MONTALBANO, PAULA ROONEY, CHRISTINA TORODE and MARCIA SAVAGE contributed to this story.
Printer-friendly version
Email this CRN article