Printer-friendly version
Email this CRN article
With almost 20 years' experience at Avnet, Rick Hamada knows the company and its customers better than anyone. Popular with both vendors and solution providers, Hamada was promoted this month to president of Avnet Computer Marketing, the unit that oversees distributor Avnet Hall-Mark and single-tier solution provider Avnet Enterprise Solutions.

Hamada spoke recently with CRN Distribution Editor Scott Campbell and Section Editor Mike Cruz about his new responsibilities, Avnet's direction and the state of the channel.
CRN: Have you been preparing for this position for some time?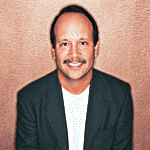 Rick Hamada, president of Avnet Computer Marketing, said vendors are better at executing rules of engagement.
Hamada: Within Avnet Inc., there has been much more attention placed around leadership development. Senior leaders spend more formal time thinking about documenting their succession plans. The ability of [Chairman and CEO Roy Vallee to tap Andy Bryant, [former president of Avnet Computer Marketing and new president of Avnet Electronics Marketing, then for Andy to ask me, that's all an outcome of an ongoing leadership discipline. Andy has been preparing me for months, if not years, to take care of any eventuality.
CRN: Do you foresee any changes to Avnet Hall-Mark's vendor line card this year?
Hamada: We don't have any blockbuster deals for 2002 in the short term. A limited line card has always been part of our strategy. Just about every relationship we have is offering an advantage opportunity. Shame on us if we're not in the right place at the right time.
CRN: Oracle and Microsoft are a couple of companies to come out with new rules of engagement recently. In general, do you see vendors acting more responsibly when it comes to account management with channel partners?
Hamada: Generally speaking, they're all getting it done. That means clarity about which products are sold to which customers [and which products need to be sold. What's not so important is whether it's accounts that are $1 billion or under, or 100 million employees and under. What is important is if the supplier makes a commitment, as the year unfolds, that strategy is supported and reinforced. They're all getting better at it. The channel is resilient. Just tell us what the rules are. If you change the rules too dramatically or too frequently, you upset [the solution providers' investment plans and you don't get traction in the channel.
CRN: Avnet has a major partnership with Cisco Systems through Enterprise Solutions. Can you leverage that partnership to the distribution side or would there be conflict?
Hamada: I'm interested in exploring [distribution, but instead of reacting to potential conflict, I want to know how we leverage to our mutual benefit. If we have a networking and integration practice in single-tier, how can we make that available to reseller partners? If the single tier runs into an opportunity that they are not authorized [to capitalize on, can we refer it to a two-tier reseller? We've had the structure for years. Occasionally, we run into issues, but we have our own rules of engagement to help that situation.
CRN: What advice do you have for solution providers in this economic climate?
Hamada: Hunker down to get through it. Going forward, people will spend more time on growth opportunities in services [such as security, disaster recovery and storage area networking. The economic environment of 2001 didn't encourage new risk or investment. As the environment turns, attention will turn to getting out of survivor mode and back into accelerator mode. Know what your vision is and make sure you're the best at that attribute, that value-add, vertical, market segment, customer segment. Whatever you pick, focus pays off. Also, differentiate, and you'll earn a return that allows you to invest in what is coming next or a new relationship.
Printer-friendly version
Email this CRN article