Printer-friendly version
Email this CRN article
> LOCATION: Ashburn, Va.
> YEARS WITH THE COMPANY: 5 1/2
> AGE: 38
> QUOTE: "Our resellers partner with us because they don't have to worry about their reputation with their customers when they sell them our service."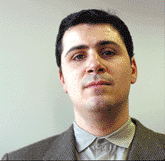 Paul Fiore
Despite an aggressive direct-sales arm, WorldCom enjoys high satisfaction among solution providers for its reseller partner program. WorldCom's partners can offer customers any deal that the carrier's direct-sales team offers, Fiore said. The partner program also includes extensive IP services training and certification. The carrier's certification program mirrors those of industry-leading hardware vendors, said Fiore. "Our goal with our training and certification program was to match the industry to add value for our partners, not match the programs of other service providers," he said.
Printer-friendly version
Email this CRN article