Vendor intends to pare down number of partners in North America
Printer-friendly version
Email this CRN article
Computer Associates International plans to cut some of its North American distribution partners within the next two months, said the vendor's top channel executive.
"We're going to go to a fewer number of distributors, and we're going to strengthen our relationship with the distributors that we keep and are building a stronger team and stronger linkage with our distributing partners," said Mark Milford, CA's senior vice president and general manager of North American channels, late last month at the vendor's CA World conference.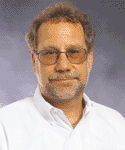 Milford says CA plans to strengthen relationships with distributors it keeps.
He declined to name which distributors CA plans to cut. The company's current North American distribution partners include Bell Microproducts, Gates/Arrow Distributing, Ingram Micro, Lifeboat Distribution, Merisel and Tech Data.
CA plans to continue working with both traditional distributors and specialized distributors that focus on particular product segments or vertical markets, such as storage, Milford said.
Solution providers said the move should help protect margins on lower-end products CA pushes through two-tier distribution.
"When you start broadening distribution, the price gets driven into the ground. This could help us stabilize pricing," said Grady Crunk, executive vice president of Central Data, a Titusville, Fla.-based solution provider.
For Stirling Systems Group, CA's decision should have little impact because the solution provider focuses mainly on CA's high-end products including BrightStor Enterprise Backup, said Dale Aychman, director of business development at the Boulder, Colo., company.
Stirling sells about $20,000 per month of high-end products, a figure that should at least double as a result of CA's new Channel Preferred compensation model, Aychman said.
The new compensation framework provides incentives for CA's direct-sales force to work with solution providers to sell BrightStor storage products. CA President and CEO Sanjay Kumar said the model will be extended to other CA product lines if it is successful.
STEVEN BURKE contributed to this story.
Printer-friendly version
Email this CRN article