Printer-friendly version
Email this CRN article
Xerox President and CEO Anne Mulcahy added the chairman's title on Jan. 1 with the retirement of Paul Allaire. In an interview with CRN Section Editor Joseph F. Kovar and Editor In Chief Kelley Damore, Mulcahy discussed Xerox's road to recovery in the wake of a company restructuring and financial woes.
CRN: Xerox has experienced pressing financial problems over the past two years. How has the company progressed in its restructuring effort?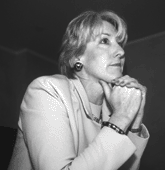 Anne Mulcahy, Xerox's Chairman, President and CEO
MULCAHY: In the area of financial stability, which was a big issue a year ago, we've certainly made tremendous progress. We've improved the liquidity of the company dramatically, with an ever-increasing cash position and lower debt. Overall, this is an area where we have implemented everything we said we were going to do and have provided, I think, a very strong foundation for the company to go forward. We have implemented a billion dollars in cost reductions, and we continue to go forward with additional cost restructuring, making the company more efficient and more effective. We have made dramatic operational improvements to the business, both from a cash-generation standpoint as well as in positioning the company for a return to profitability.
CRN: What's the business climate Xerox is looking at today vs. a year or two years ago?
MULCAHY: I think the business climate is very tough, and the combination of the constraints in IT spending with the overall economy and recession is certainly not providing a great atmosphere for top-line growth. Having said that, one of the things that we've been at for quite a while is making sure that the company was structured to deliver bottom-line returns without the [assistance of top-line growth, particularly as we were restructuring the business. I think the business climate is weak. It's getting better in the U.S. I think it's still weak in Europe and certainly in Latin America. Parts of Latin America are really dismal, particularly Argentina. But overall, we do sense some improvement in the U.S.
CRN: What part of Xerox's financial problems stemmed from the economy, and what part was related to its mistakes, such as the sales reorganization two years ago and recent accounting irregularities?
MULCAHY: On the financial side, the issues we faced a year ago with regard to liquidity and some of the other financial issues didn't have much to do with the economy at the time. I would say those were issues that reflected an overall deterioration in the company's financial health, which we've worked very hard to restore and strengthen as quickly as possible. As you look at our balance sheet today and the progress that we've made, we're in very good shape going forward in regards to a financially stable plan. So I don't see the economy as having a big impact as it relates to the financial strategy we've put in place.
Obviously, the biggest effect the economy is having now is the depressed top-line growth, and it has delayed some of the progress we hoped to make. We have stabilized our sales force. We have reduced turnover. We have invested a lot in terms of bringing on new salespeople and training them. We have new products in the market. So we've repaired many of the issues that were in place a year ago with regard to the disruptions to the business. But it's a little bit difficult to see the flow-through from that, based upon the fact that there's a dampened impact from the economic slowdown. Clearly, our intent is to be tough and aggressive with regard to the cost base, to make sure that we deliver bottom-line returns and then--as the economy gets stronger--that we be able to flow more of that top-line revenue back into the bottom-line returns.
CRN: Have you seen any opportunities in light of the controversy surrounding the proposed merger of Hewlett-Packard and Compaq?
MULCAHY: There are two areas on which we clearly have focused a lot of our future. One of them is color. Our color technology, particularly in our office printing business, has an incredibly strong portfolio of products, one that we think faces off very nicely against HP from a speed, quality and price standpoint. We believe that is a priority for us. We're investing in growing it. We're putting a [much bigger marketing investment and focus on our color printing business. We do think we're very focused and have a business that's well-equipped to grow at a time when there's potentially a lot of disruption for HP, the No. 1 competitor, and that we should be well-positioned to take advantage of that. And that's our intent.
On the high end of the business, we are building much more on our services side. Compaq has had some focus on services, but not a terribly successful focus. And this [merger may dilute a little of that focus. It puts us in a stronger position of growing our services business in a part of the marketplace with very little competition.
CRN: Can you give an update on Xerox's channel initiatives?
MULCAHY: We continue to strengthen the channel and build relationships. I know that Jim Miller [president of Xerox's Office Printing Business unit is focused on expanding distribution and looking for additional partners. We're doing more and planning more to stimulate demand for our products. As a matter of fact, the only demand creation we've been running in the short term is a face-off of one of our color printers with an HP product, where our printer offers four times the speed for the price point. I think the combination of continuing to extend our [solution provider relationships and investing in demand creation--which has not been on the top of our list over the last 18 months as we've been restructuring the company--will lend itself to a stronger approach in terms of supporting the channel."
In addition to that, we have a very strong hybrid marketing plan. We've been growing our tele-Web capabilities as well, both to support the channel as well as for fulfillment. I think we will do more and more from a hybrid marketing standpoint to take advantage of an integrated marketing approach.
CRN: Xerox partners with resellers, dealers and agents. Some partners are two or three of those at the same time. Has Xerox considered unifying these channels?
MULCAHY: We believe there's further optimization to be done. Jim Miller has responsibility for all of those channels because while there are certainly many dealers who are resellers and agents, there's still a very large set of resellers that are not agents for us, as well as the BPA dealer channel. We manage our channel strategy in a way that we believe can optimize the distribution and coverage of our product portfolio. The strategy includes extending our agents to be both dealers and resellers. This certainly has been an effective one, particularly on the reseller side. And we believe that it will yield much more in the future. Our agents have traditionally been our copier sales force, and they're just beginning to make the transition to understand the office printing business. And I think that is a real opportunity for the company to extend its distribution.
CRN: Do you think Xerox's copier partners will move to the office printing side?
MULCAHY: Lots of today's resellers have relationships that are well-founded, and they have served their customers well. I think that where agents can really play and grow is in small and medium businesses where those relationships are not entrenched from a services standpoint. I think it's the services that entrench the relationships with the major accounts. The bottom line is that market is already transitioning. I don't think we sell a stand-alone copier any more. It's a multifunction market; it's a connected market. So they have to be able to support both networked products as well as offer printing, faxing, scanning and copying. So, we see that transition taking place with the agents.
On the flip side, we've started a strategy to distribute more of our multifunction products through our resellers in Europe. I think the convergence in technologies and price points is going to drive some cross-fertilization in these channels in terms of how they currently support the marketplace.
Printer-friendly version
Email this CRN article