Showcase electronic warranty renewal system for solution providers
Printer-friendly version
Email this CRN article
Tech Data and Compaq Computer have partnered on an electronic warranty renewal system that allows solution providers to track when customer CarePaqs expire.
The system reminds solution providers of the expiration date so they can sell extended warranties or other products and services into the expiring accounts.
Compaq created CarePaqs in early 1999 as bundled service packages targeted at small businesses, with most initial packages sold as three-year solutions. At the time, Tech Data scanned the SKUs and kept all pertinent information about the orders in a database.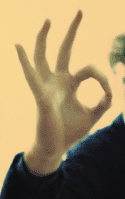 Tech Data was the only distributor to track Compaq's CarePaqs and crate a new opportunity for solution providers.
Three years later, the distributor is providing invaluable leads, said Joe Serra, vice president of systems product marketing at Tech Data.
"It's great for resellers. It's a way to create a better margin for a sale," Serra said. "You're not going to make [much margin on hardware. It's a great sales call for a reseller to make."
The CarePaq system is an especially strong services opportunity at a time when many end users are extending PC refresh cycles beyond the traditional three-year period, Serra said. Tech Data is the only distributor that integrated a tracking system into its long-term strategy, Compaq said.
"Tracking and renewing service for expiring warranties ensures customers receive timely, quality service delivery,minimizing potential downtime while driving incremental revenue for Compaq service providers," said Larry Trichel, director of channel sales for Compaq Global Services. "By offering this valuable capability, Tech Data is enabling its resellers to better track and support their customers."
CarePaqs range from 24x7, two-hour, on-site response for hardware disruptions to business impact analysis and physical security design. The CarePaqs' bundled format made it easy to track the necessary information, Serra said.
"[Compaq and Tech Data both wanted to see how service packages flow through the channel," he said.
"We try to keep track of when [the services expire, and then we go back to customers to upgrade them. But if someone else could monitor it for us, that would be a tremendous help," said Joseph Ambrosole, president of NetConnect, a solution provider in Staten Island, N.Y.
Several NetConnect customers refresh every five or six years, so it's important to stay on top of services opportunities between hardware purchases, Ambrosole said. "Especially with the economy [as it is, they're not going to buy a new server if they can extend [their current system," he said.
Tech Data is not the only company to offer such a program. MOCA, a Sun Microsystems distributor, recently launched an online data-mining tool called PSR Harvesting, which gives solution providers access to historical customer data back to 1998.
Cisco Systems also has a successful program, Ambrosole said. Two months before expiration, Cisco sends an e-mail alerting the reseller what is expiring and what the customer had in the past, he said. "If Tech Data can do the same thing, it makes it nice and easy."
The CarePaq renewal program could lead to similar systems with other manufacturers, Serra said. "If it works well, why wouldn't we look at it with other manufacturers?" he said.
Printer-friendly version
Email this CRN article