Solution providers mixed on whether printer deal constitutes a threat
Printer-friendly version
Email this CRN article
Solution providers weren't thrilled by the news last week that Lexmark International plans to license its printers under the Dell Computer brand.
"I'm not happy with it, but I understand why Lexmark did it," said Luis Alvarez, CEO of Salinas, Calif.-based Alvarez Technology Group.
But several solution providers said the move is not a threat to their business, adding they've learned to develop value-add solutions to compete against the variety of manufacturers that try to increase revenue through direct-sales tactics.
"This is part of life," said Steve Israel, executive vice president at AMC, a New York-based enterprise solution provider that recently closed a multimillion-dollar Lexmark deal. "If the fact that Dell sells a printer hurts your business, you shouldn't be in the business. You should have changed your model a long time ago."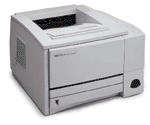 Lexmark plans to begin licensing its printers to Dell in December.
Scott Dunsire, Lexmark's vice president of U.S. business channel sales and marketing, said he spent last week assuring partners,from large direct marketers like CDW Computer Centers to small solution providers serving lucrative vertical markets,that Lexmark is still devoted to helping the channel increase sales and margins with full printing and workflow solutions.
The deal shouldn't shock Lexmark's solution provider partners, Dunsire said. While 90 percent of Lexmark's sales go through the channel, the company has a strong legacy as an OEM manufacturer for companies such as IBM, Toshiba and Samsung, he said. Being a distant second in the market to Hewlett-Packard, coupled with losing Compaq Computer's OEM business when it merged with HP, forced Lexmark to seek new opportunities, he added.
"Let's face it. Dell made an announcement that it was going into the printer business," Dunsire said. "We would be competing with them if we didn't partner with them. We have to find ways to grow."
And that growth, he said, could eventually help Lexmark solution providers. "That additional revenue and volume can help us bring down costs and invest more in the printing solutions that help solution providers differentiate themselves from commodity box movers," he said.
Lexmark, Lexington, Ky., plans to begin licensing its printers to Round Rock, Texas-based Dell in December but has not decided on the type of printers it will license, he said.
Roger Jakobs, marketing manager at Sotis Business Equipment, New York, said Lexmark has been a good partner and his customers like Lexmark's quality and technology. The deal with Dell, however, leaves him with a sour taste. "There's enough competition out there now, and Dell will only create more problems," Jakobs said. "But we'll continue to build solutions with Lexmark printers. That's how we create extra margin."
Printer-friendly version
Email this CRN article