Printer-friendly version
Email this CRN article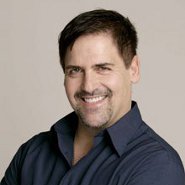 Mark Cuban
Dallas Mavericks owner and renowned entrepreneur Mark Cuban is slated to headline XChange Americas 2010 next week in Dallas, Texas.
Cuban, who is best known as an outspoken and passionate NBA owner, made his fortune with Broadcast.com, an Internet radio company that was sold to Yahoo! for a whopping $5.9 billion in 1999. But prior to starting AudioNet, which became Broadcast.com, Cuban co-founded MicroSolutions, a systems integrator and software reseller during the 1980s. He sold MicroSolutions to CompuServe in 1990 -- a deal made him a millionaire at age 31 -- and later wrote a regular column for CRN.
In 2000, Cuban purchased the majority ownership of the Dallas Mavericks for $285 million and since then has become one of the most well-known and influential owners in professional sports. Cuban also started 2929 Entertainment, which later purchase the Landmark Theaters franchise of art-house movie theaters, and co-founded HDNet, the first exclusively high-definition television channel.
Cuban will speak to an audience of more than 250 solution providers and 100 vendors next Tuesday and discuss his insights on technology, business and entrepreneurial opportunities in today's economy.
In addition to Cuban, XChange Americas will also feature best-selling author and longtime Sports Illustrated editor Don Yaeger, who is best known for such works as "Never Die Easy" with late great NFL star Walter Peyton, and "Pros and Cons: The Criminals Who Play in the NFL." A respected motivational speaker, Yaeger will discuss his "16 Characteristics of Greatness" following CRN's Annual Report Card Awards event Tuesday evening.
Along with Cuban and Yaeger, XChange Americas will feature a number of other speakers, including Stephen DiFranco, HP's vice president and general manager of the Americas Solution Partner Organization; Rich Hume, general manager of IBM's Global Business Partners & Midmarket business; David Russell, CEO of ManageToWin, a management consulting firm; and Reid Overcash, CEO of SharedVue, a cloud-based marketing company owned by CRN parent company Everything Channel.
Printer-friendly version
Email this CRN article