Printer-friendly version
Email this CRN article
IBM has named Andy Monshaw as general manager of the company's global midmarket business operations, a company spokesman said Thursday.
Monshaw takes over from Marc Dupaquier who led the midmarket business since January 2008 and was recently named vice president of marketing and communications for the IBM Systems and Technology Group.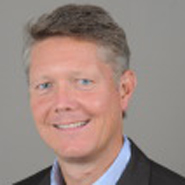 Andy Monshaw
Monshaw reports to Rich Hume, general manager of IBM's Global Business Partners organization. He has actually been in his new post for about six weeks, but the move was not disclosed until now.
Earlier this year IBM said it would rely on the channel as its primary sales route to mid-market customers and outlined plans to spend $130 million on marketing and demand-generation programs this year to help channel partners expand their mid-market sales efforts.
Monshaw will be responsible for expanding IBM's sales to midsize customers and working with the company's partner ecosystem, the spokesperson said.
Prior to taking on his new job, Monshaw was chief operating officer of IBM Japan where he was responsible for sales, marketing, communications, finance and operations for the company's Japanese subsidiary.
A 25-year veteran of the IT industry, Monshaw has held a number of executive posts within IBM's Global Sales and Distribution organization, its U.S. and Europe operations, and the IBM Systems and Technology Group. He also has held several chief financial officer positions within the company, including CFO for the IBM hardware business, and just prior to taking the job in Japan was general manager of IBM System Storage.
Printer-friendly version
Email this CRN article