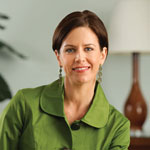 Dee Dee Acquista
Director, VAR Sales
Websense
Years in position: 4
Years in channel: 18

Highlights: Websense's VAR partner base grew significantly in 2010, scoring several technical achievements and growing incremental revenue by selling across the entire Websense Triton solution, says Acquista. Websense also introduced a new team of field sales engineers in 2010 to better support channel partners and invested in more resources and support for those partners that are invested in Websense.

Goals: In 2011, Websense has been focused on helping partners grow their incremental business, seize new opportunities and build their brand by offering greater marketing and demand-generation resources. The company is also working to ensure partners have what they need to sell Websense more effectively and better support their customers, according to Acquista. In addition, she says, Websense will continue to invest in the technical enablement of partners to help build their security specialization and bolster their business value.