Printer-friendly version
Email this CRN article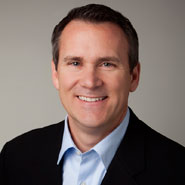 Michael Romero
Ingram Micro has launched a new Mobile Business Unit and hired a new vice president and general manager to run the group in North America.
Michael Romero joined Ingram Micro last month. Previously, he was a principal at Fluid Group, a marketing services company. He also served as global vice president and general manager of SanDisk's mobile retail and private label divisions. Before that, he spent 12 years at Avnet, last serving as senior director, technology marketing and engineering.
Ingram's new Mobile Business Unit is part of the distributor's Specialty Solutions Division and includes all mobility-related products and services for the Santa Ana, Calif.-based distributor and includes sales, technical, business development and marketing resources, according to the company.
Mobility is a hot area for distributors. Last month, Tech Data made its TDMobility platform available to VARs.

Related: 10 Popular Mobile Apps At SXSW 2012
"Mobile is a disruptive force that's driving technology innovation and greater sales in both the consumer and commercial tech markets," Romero said in a statement.
Romero will report to Brian Wiser, senior vice president of Ingram Micro Specialty Solutions Division.
"The mobile marketplace – from handsets to smartphones, accessories, tablets, laptops, activation services and fully integrated mobile solutions – has become one of the fastest-growing, high-margin technology segments worldwide and is an area of strategic importance and global growth for Ingram Micro," Wiser said in a statement. "Under Michael's leadership, Ingram Micro is bringing to market the business value and world-class mobile solutions and services our channel partners need to capitalize on this multi-billion dollar marketplace."
Printer-friendly version
Email this CRN article