Printer-friendly version
Email this CRN article
No. 1: IBM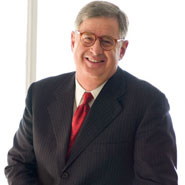 Sam Palmisano, CEO
With President Obama standing behind him at the White House press gathering on Jan. 28, 2009, then-IBM CEO Palmisano, a self-described Republican, was adamant in his assertion that the country did not need to spend money on projects just for the sake of spending money. Yes, he said, there was a need to "reignite economic growth in the country" with a focus on creating jobs, but not just any jobs -- "21st century jobs" born from an investment in more competitive infrastructure.
"There is clearly no reason we believe to undertake projects just for the sake of activity," he said. "We need to undertake projects that actually create jobs that will make infrastructure, make our country much more competitive for the long term."
Palmisano, usually reticent about taking political sides, took to The Wall Street Journal in a Jan. 13, 2009, editorial piece titled "Let's Spend On Broadband And The Power Grid -- Not All Stimulus Is Created Equal" as part of a push for technology funds from the federal government. In that editorial, Palmisano argued that "smarter infrastructure is by far our best path to creating new jobs and stimulating growth." He claimed a $30 billion stimulus package focused on smart grids, health-care IT and broadband would create 1 million jobs in a year. "That's possible because these kinds of infrastructure have significantly greater economic and societal multiplier effects than traditional infrastructure like bridges and highways," wrote Palmisano.
Today, the question of just how many jobs were created from the stimulus remains is in question, according to economists. IBM, for its part, was awarded $180.85 million in stimulus funds on 123 awards, according to the Recovery.gov database. For 12 prime recipient awards in which it received $57.93 million in funding, IBM reported 130.1 jobs, according to Recovery.gov reports.
At the same time IBM was benefiting from government contracts and grants, the computer giant reduced its U.S. workforce by 23,000 employees from 115,000 in 2008 to an estimated 92,000 employees today, according to Alliance@IBM CWA Local 1701, which has been pressing for collective bargaining rights for IBM employees for many years.
In a CRN interview with Lee Conrad, national coordinator of Alliance@IBM CWA Local 1701, Conrad called IBM's ability to benefit financially from the government stimulus funds at the same time it was cutting U.S. head count "disgusting." He said there should have been strict U.S. job creation rules regarding ARRA.
"When I hear of IBM getting all this money to create jobs and then I see the reality, which is more and more longtime IBMers being thrown out the door, it just makes me sick," said Conrad. "There should have been strings attached to that money and transparency as to how many jobs were created in the U.S. Something is wrong with this picture when you've got IBM getting that kind of money and not increasing its U.S. employee population."
NEXT: IBM Continued
Printer-friendly version
Email this CRN article