Printer-friendly version
Email this CRN article
NO. 5: STEVE WESTLY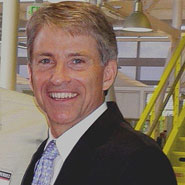 Steve Westly
Westly, managing partner of The Westly Group, a Menlo Park, Calif., venture capital firm, is one of the new breed of venture capitalists who makes no bones about his view that government should be investing heavily in green technology.
On his company's website, the former controller and chief fiscal officer of the state of California boasts that during his four-year term overseeing California's finances he "led an effort to commit more than $1 billion to clean technology investments."
Westly's move into the venture capital business came after an unsuccessful run for governor of California in 2006. "Obviously I would have loved to have been governor," said Westly in a 2007 interview posted on YouTube . "But if you can't be governor, by God being in Silicon Valley I think is the next best thing."
The next best thing includes big bets on clean technology ventures that received millions of dollars from ARRA. A review of the Recovery.gov database shows that five companies backed by The Westly Group were awarded $104 million. They are:
Enerkem, a Montreal waste-to-biofuels company, was awarded $50 million in ARRA funds. So far Enerkem has $3.13 million of the ARRA funding and reported 67.9 jobs, according to the Recovery.gov website.
Soladigm, a Milpitas, Calif., developer of next-generation green building solutions, was awarded $6.93 million. So far Soladigm has received $3.46 million and reported 32.1 jobs.
Greengate Power, a renewable energy project developer based in Calgary, Alberta, Canada, was awarded $2.36 million as a subrecipient, funds for which it is not required to report jobs funded by the monies.
Amyris, a renewable energy provider, was awarded $24.34 million.
EdenIQ received a $20.4 million bio-ethanol grant.
Westly refused to comment on the funding received by companies backed by The Westly Group.
"We believe that with the Obama administration and other governments in Western Europe and Asia committing hundreds of billions of dollars to clean tech there has never been a better time to launch clean tech companies," read a "What We Do" posting on The Westly Group website some time ago. "The Westly Group is uniquely positioned to take advantage of this surge of interest and growth."
The reference to the Obama administration has been taken out on the current "What We Do" posting on The Westly Group website. The new posting on the website reads: "With governments in the U.S., Western Europe and Asia all committing billions of dollars to cleantech, there has never been a better time to launch cleantech companies. The Westly group has an unmatched record of success in bringing together private and public assets for cleantech enterprises."
Onetime Westly Group-backed ventures that also received funds include Tesla Motors, which was awarded a $465 million "loan arrangement" under the Department of Energy's Advanced Technology Vehicles Manufacturing Loan Program.
The Westly Group's government-funded good fortune comes with Westly given a seat at the table acting as a "representative for the venture capital industry" on Secretary of Energy Stephen Chu's Advisory Board.
Westly also was a bundler for the Obama campaign in 2008. In 2008, Westly collected $500,000 in donations for Obama, according to the Center for Responsive Politics. Westly is also listed as one of Obama's 2012 bundlers with $425,100 in contributions, according to the Center for Responsive Politics.
Westly is listed on the White House visitor's log twice, attending the June 2, 2010, Library of Congress concert where the president honored Sir Paul McCartney with the third Gershwin Prize for Popular Song, and a China State Dinner honoring President Hu Jintao on Jan. 19, 2011.
NEXT: Warren Buffett
Printer-friendly version
Email this CRN article