Printer-friendly version
Email this CRN article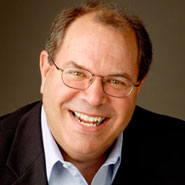 John Convery
John Convery, a widely-respected channel sales and marketing veteran known for building strategic and long-lasting relationships across the partner, vendor and distributor community, is starting his own consulting business.
For the last six years,  Convery served as executive vice president of vendor relations and marketing for fast growing Denali Advanced Integration. There, he implemented key sales and marketing initiatives that helped propel the Redmond, Washington solution provider steadily up the SP500 list to No. 119 in 2012 with $157 million in annual sales.
Convery's new venture is John Convery Consulting, based in Issaquah, Wash., which will provide "strategic advice and practical insights to information technology senior leaders, sales and marketing professionals."
[Related: Titan Of Transformation: Denali Advanced Integration]
Convery said he is looking forward to advising solution providers on how to increase sales and profits through what he calls "immersive partner program practices." Furthermore, he expects to work directly with manufacturers and distributors to improve their channel relationships.
A master at networking within industry circles to win new business, Convery's personal emails and handwritten notes, ebullient personality and encyclopedic knowledge of vendor sales programs and how to leverage them to maximize sales and profits have won him a loyal following from top technology CEOs to vendor and distributor sales reps and even other partners looking for secrets to succeeding in the channel.
Denali founder and CEO Majdi "Mike" Daher announced Convery's departure Thursday in an email to Denali employees.
"It's with mixed emotions that I announce, John Convery has decided to start his own consulting firm to help other VARs in their marketing efforts," wrote Daher. "He will also focus on supporting multiple technology partners to expand their channel strategy and market reach."
Convery -- who has worked for major vendors like IBM and HP as well as a number of solution provider organizations and even launched several startups -- will continue to work with Denali as a consultant to help "transition his duties," said Daher.
NEXT: Convery On Helping The Channel Succeed
Printer-friendly version
Email this CRN article