Printer-friendly version
Email this CRN article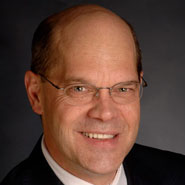 Steve Charles
In the first installment of this series, we outlined how procurement is structured in the federal government. Now, let's take a closer look at how to reach federal IT purchasing decision-makers.
Getting Started
For new opportunities in selling to the government, the most obvious starting place is Federal Business Opportunities (FedBizOpps, or FBO), the website where the federal government publishes standalone business opportunities worth more than $25,000. Note that orders under multiple-award, indefinite-delivery contracts aren't posted on FBO.
Of course, anybody can visit FBO; closing a deal is another matter. A well-written proposal that betrays a lack of fluency with current government thinking likely won't get an award -- especially if your proposal is the first time they've seen your name.
Still, FBO can be a helpful informational tool. It posts presolicitation notices of potential upcoming procurements, often with the explicit request for interested vendors to submit information. Always respond to requests for information or "sources sought" notices; it's an important way for government officials to feel comfortable including you on their potential sources list.
The budget process also generates critical information. Every February, after the White House releases its budget proposal, the Office of Management and Budget posts on its website a spreadsheet, known as an "Exhibit 53," meant to contain all the IT investments agencies will make in the coming fiscal year. A related document, "Exhibit 300," contains business justifications for major IT projects, redacted versions of which also make their way online to an OMB-run website known as the IT Dashboard.
A Different Mindset
In a needs- and requirements-driven environment, embrace the mission of the buyers and learn their language. That's a mindset shift from the private sector.
Get quickly to the point of what specific use your product or service would be to the agency -- what incompletely resolved agency problem it will help fix. When calling on the phone, make sure you can tell feds in the first sentence why they should continue the conversation.
Successful companies in this market play a meaningful role early in the acquisition cycle. Provide the right type of information to educate acquisition planners about your capabilities while there is still time for them to consider you for an upcoming procurement.
Federal program managers with a mission and a budget can't obligate the government to pay a bill until they convince a contracting officer with a documented purchase request that adequate market research has been done and that the vendor selection process is sufficiently competitive.
Sellers have to frankly discuss the capabilities of competitors and get the program office to document that they have examined multiple options. Hopefully they'll describe their needs in a way that favors you.
NEXT: Marketing And The Target Account Profile
Printer-friendly version
Email this CRN article