Printer-friendly version
Email this CRN article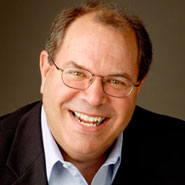 John Convery
Abraham Lincoln failed at business twice. He lost six elections. This man persevered to become one of the greatest U.S. presidents in history.
As IT channel entrepreneurs, we can draw lessons from Lincoln's experience. The fact is that only one in 10 startups actually survive. Many are undercapitalized. Some have a vision but lack the products or experience to go the distance. What makes the difference between success and failure? Some of it is luck but much of it is timing, along with satisfying the customer and adapting to rapid-fire changes in the industry. But most of all, it's perseverance.
I began my career many years ago working for IBM. At the time, working for IBM was considered one of the most prestigious careers for a young man just out of college. I credit my IBM training as setting the foundation for my career. Many of my friends worked for IBM for years. They retired, received the gold watch and a pension. They are secure and happy. Others lived and thrived by taking risks; many started their own high-tech businesses.
While some chose security, others, including myself, took a chance, understanding that entrepreneurial high comes from the struggle. If you look at the VAR community today, the founders are all risk-takers who began their careers at IBM, Xerox and other companies. Other entrepreneurs came to this country to follow the American Dream and built businesses with a burning desire and passion to succeed.
After I left IBM, I launched two startups, helped with an IPO and turned around a failing company. I took risks with support from my lovely wife and family. I funded the first startup with the support of friends and family but primarily from my own financial investment. I was always the last guy to receive a paycheck, and there were many weeks I went without one. I risked my family's financial security because I had a dream and I followed it. I followed my heart and persevered.
Each entrepreneur understands the risk. As you read this, many of you can appreciate the lessons learned by failing. Many of us failed at our first attempt but persevered to take another swing or two.
Today, as we look at CRN's Solution Provider 500, each company has a similar story. Their founders had a dream, a vision to take a chance, and an understanding that their products and services must be leading-edge and help their customers reduce costs and improve performance. Each recognizes as our industry changes, there is a delicate balance on what strategies and direction to take their companies, and that the customer is the tie-breaker. Each founder understands the need to anticipate the ever-changing industry and stay ahead of the pack.
I reflect on a couple of basic truths: We are in business to help and provide a service, and ultimately, we are in business to succeed. Making a profit is the lifeblood of what we do each and every day. Each and every day's goal is to please the customer and develop relationships based on delivering what you promise, when you promise it. My objective is to build trust and develop relationships where my word is my bond, and delivering results on time is the real measurement of customer satisfaction.
NEXT: Transformative Trends
Printer-friendly version
Email this CRN article