Printer-friendly version
Email this CRN article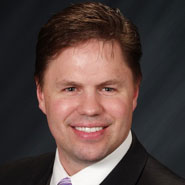 Keith Norbie
Keith Norbie, a 13-year veteran of SP500 powerhouse Nexus Information Systems, a Stratos company, has left Nexus.
Norbie, who held the post of vice president of sales and vendor management for the Minnetonka, Minn.-based Nexus, was widely recognized in the vendor community for his ability to bridge the line of business and information technology gap that often inhibits technology purchases.
A onetime member of partner advisory boards for storage high-flyers EMC, CommVault and Nutanix, Norbie said he is excited about looking for new opportunities that build on his established track record of growing sales at Nexus for the last several years.
"I'm especially proud of my successful sales and business development record amid the intense economic pressure in the fast changing technology market," said Norbie. "I am looking forward to the next chapter in my career. This is an exciting time to be in the channel."
Norbie's departure comes with Stratos, a $100 million solution provider business built through acquisitions and founded by Atlanta-based private equity company Navigation Capital Partners, announcing a new president for Nexus earlier this month.
Paula Winkler, who was most recently vice president of leadership and organization for Aeritae Consulting Group, a technology consulting company headquartered in St. Paul, Minn., took over as Nexus' president on March 18.
Stratos said John DeRocker, former President of Nexus, is now "spearheading global growth" as senior vice president of Worldwide Channels for Stratos Management Systems.
"Under Paula's leadership, we will build on the tremendous success that John DeRocker and the Nexus team delivered in 2012," said Stratos President and COO Bret Kidd in a press release announcing Winkler's appointment. "She has experienced IT services from every angle ... as a service provider, client and consultant ... and is uniquely qualified to help our clients achieve their business outcomes through technology."
Stratos acquired Nexus, No. 404 on the 2012 SP500 in February 2012, and Computex, a member of the CRN Tech Elite 250, last October.
Andrew Fox, vice president of marketing for Stratos, called Norbie a "great technologist and evangelist for technologies" that contributed greatly to Nexus. "He [Norbie] was part of this company for more than 13 years," said Fox. "We really do thank him for his contributions and wish him the very best in his future endeavors."
PUBLISHED, MARCH 28
Printer-friendly version
Email this CRN article