Printer-friendly version
Email this CRN article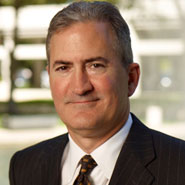 Marty Wolf
For public companies in mature, slow-growing markets that have fallen out of favor with investors, sometimes going private is the only way they can make the types of transitions that are necessary to survive. Monday's announcement that Thomas H. Lee Partners (THL) has acquired CompuCom confirms the wisdom of this strategy, certainly for this company and its investors.
But, CompuCom may also serve as a blueprint for other value-added resellers who need a second act.
In late 1999, publicly held CompuCom hired a new CEO and embarked on a strategy to change from a traditional VAR to a technology integration services company. In light of what would happen to the stock market in April 2000, CompuCom's timing was not great.
[Related: Behind The Scenes Of Dell's Decision To Go Private (Part II)]
Over the next four years, from late 1999 through the end of 2003, CompuCom shrunk from a $2.7 billion company to a $1.5 billion company. Meanwhile, the company's services revenue grew to $296 million from $272 million in 2000, representing 25 percent of the company's total revenue and 65 percent of its gross margin.
For the CompuCom board and the company's shareholders, this was apparently too little progress, too late. In June 2004, Platinum Equity bought CompuCom for about $254 million in an all-cash, public-to-private deal and named Jim Dixon CEO.
Previously CEO and chairman of CompuCom from 1987 to 1996, Dixon had led the company through an earlier transition from a PC hardware reseller to a reseller of hardware and IT services. So, he already knew the company and quite a bit about the challenges he would face.
One month after acquiring CompuCom, Platinum acquired GE IT Solutions, a leader in IT infrastructure solutions for enterprise customers, and merged it into CompuCom. Terms were not disclosed, but it was reported that the price was around $250 million -- bringing the total price for the two acquisitions to just north of $500 million.
With Platinum as a financial partner, additional offerings and expertise from GE IT Solutions and Dixon in charge, CompuCom stepped up investment in its transition. Out from under the glare of Wall Street, a key element of the company's strategy was to buck the industry trend at the time of PC manufacturers going direct to large corporate accounts while relegating their channel partners like CompuCom to small and medium-sized businesses.
Instead, CompuCom deepened its relationships with its existing large enterprise customers, particularly its Fortune 500 accounts.
This meant that rather than having to chase down new customers -- a time consuming and costly endeavor -- CompuCom could focus on cross selling and upselling its hardware customers to software and its software customers to services.
NEXT: Growing Enterprise Value
Printer-friendly version
Email this CRN article