Printer-friendly version
Email this CRN article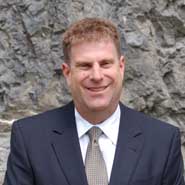 Geoffrey Lilien
Government-focused solution provider Sysorex Global Holdings acquired commercial business-focused solution provider Lilien in a move that expands the market, technology and services of both companies.
The move brings together Sysorex, a publicly listed company with revenue of $4 million to $5 million, and Lilien, a private company with revenue of about $40 million.
For Lilien, the much larger of the two companies, the acquisition really means it has taken itself public, with three of its top executives now on the Sysorex board, said Lilien CEO Geoffrey Lilien.
[Related: Lumenate, ICI Join To Build Organization Poised For Future Growth]
"We have a lot of say in the company direction, and in future acquisitions and growth," Lilien said.
The acquisition stemmed from a need to bring traditional solution provider expertise to the more services-focused Sysorex, said Nadir Ali, president of Santa Clara, Calif.-based Sysorex.
Sysorex, which was formed 30 years ago, had built up a federal government business with annual revenue of nearly $200 million before it was sold to Vanstar, which two years later was acquired by Inacom.
Sysorex was restarted in 2002 but remained fairly quiet until a reverse merger in 2011 with a company called Softlead turned Sysorex into a company listed on the OTC (over the counter) market. The company currently focuses on federal government business with an emphasis on services, Ali said.
However, Sysorex decided it needed to diversify its business and therefore looked at expanding into the commercial market via acquisition.
"We understood the VAR business from the old days," Ali said. "We want to diversify from our government base and leverage both companies' skills to develop both customer bases."
That desire led to talks between Sysorex and Lilien, a solution provider in the commercial market with a traditional hardware practice and fast-growing expertise in the analytics, big data and security markets, Ali said.
"Lilien has been building these businesses for the last couple of years," he said. "As customers look at how to manipulate the data they are collecting, they are looking at how to monetize the value of it. This has been a natural progression for Lilien."
Sysorex also wants to leverage Lilien's traditional storage, networking, server and workstation business as government contracts come up in 2013 and beyond, Ali said.
NEXT: Bringing Sysorex, Lilien Together
Printer-friendly version
Email this CRN article