Printer-friendly version
Email this CRN article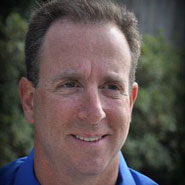 Larry Kesslin
Editor's Note: CRN is pleased to introduce Larry Kesslin and the 4-Profit team as contributors. 4-Profit provides coaching, peer group and speaking services around leadership, strategy, sales, service, management and marketing. We're excited to have 4-Profit team members provide their insight, Building Better Businesses the 4-Profit Way, on CRN.com.
The patient is sick, and the doctors are neglecting a diagnosis as they look to treat the symptoms. They are focused on how to get what they need from the patient, not what the patient needs to heal -- and so it is with the IT channel and its partners.
This sick patient is the small to medium-size solution provider, and the doctors are the industry executives from most manufacturers and distributors in the marketplace. If a cure is not developed, many solution providers will cease to be in business.
The consequences of the way manufacturers view their partners will cause many to feel short-term, and in many cases, long-term pain. When these "patients" die, the doctors will be left with a shortage in distribution, with a huge percentage of their businesses going through a handful of healthy patients. This is not ideal for the doctor.
A diagnosis of the sickness ailing SMB solution providers is poor business health. The cause of this illness starts with salespeople and technicians believing they are entrepreneurs and not realizing how costly it is to grow a business based on their own mistakes.
Becoming an entrepreneur takes time, and many of these businesses need a crash course in entrepreneurship to survive. The truth is that many will die -- that is part of the lifecycle -- but many don't have to die. As for the doctors, they only want to see more sales; they are not interested in the long-term health of their patient. They view that as someone else's job.
There are more than 100,000 solution providers in the U.S. market alone, and 80 percent of these businesses have less than two months' worth of working capital with no prospects to build and grow a solid business. The doctors believe the patient will get cured without any real assistance from them, but there is no way out without outside intervention. The problem is bigger than any one doctor, so we must find some of the best and work to build the cure.
So, what does the SMB channel need to do in order to move forward and help everyone reach their objectives? The answer is for the doctors to stop focusing on treating the symptoms and start to heal the patient.
The healing starts with research, as all good doctors would do. It starts with building a fundamental model that helps these patients understand what ails them. It starts with looking at how other illnesses like this one have been cured, and it starts with an investment. The solution provider community needs an investment, and it needs it now!
To find other industries that have overcome similar hurdles, we only need to look at the auto industry. Twenty years ago, the auto industry had attracted all the dealers it needed across the U.S., but the system was sick. Since then, auto dealers have learned how to model their businesses, share best practices, network with other peers and how to run a service-driven business.
There are some doctors in the industry, such as Cisco, that are looking for a cure, but they should not be doing this alone. There are others in the marketplace with pockets as deep as Cisco's that can help solve the problem, and these doctors need to show up. The sad truth is that the cure is not that complicated.
Larry Kesslin is one of the founding partners of 4-Profit and co-author of the best seller, "BreakPoints - Where Businesses Get Stuck...And How They Get Unstuck!" Over the past 25 years, Larry has worked with thousands of solution providers, and numerous vendors and distributors, to help guide and inspire leaders to reach their chosen business destination.
PUBLISHED ON MAY 6, 2013
Printer-friendly version
Email this CRN article