Printer-friendly version
Email this CRN article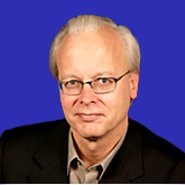 Ray Ozzie
Hewlett-Packard this week added three new high-profile members to its board of directors, a move that could help that organization rebuild its reputation, which has, in the past few years, taken some hits from questionable decisions.
The addition of three new directors, including the former CEOs of McDonald's and Liberty Media and one of the IT industry's best-known technologists, raised the total number of directors to 12.
New to HP's board of directors are Robert Bennett, former president and CEO of Liberty Media; Raymond Ozzie, former chief software architect of Microsoft and founder of Talko; and James Skinner, former vice chairman and CEO of McDonald's and current chairman of Walgreen.
[Related: Oh, How The Mighty Have Fallen: Scandals That Rocked The IT World]
Rich Baldwin, CIO and chief strategy officer at Nth Generation Computing, a San Diego-based solution provider and long-term HP partner, said he is excited to see the addition of Bennett, Ozzie and Skinner to the HP board of directors.
"It looks like HP has made an effort this time to find three great people," Baldwin said. "And the fact that there are now a dozen directors is also good news. Twelve heads are better than nine, especially with the new people. They all have deep resumes."
HP's board has in the recent past not done a good job of working together, Baldwin said.
For example, he cited the board's 2010 decision to hire former SAP CEO Leo Apotheker as HP's CEO and Ray Lane as its nonexecutive chairman in the wake of its firing of former CEO Mark Hurd, who later joined HP's archrival Oracle.
Less than a year later, the board replaced Apotheker with current HP CEO Meg Whitman.
During that year, the board approved the $10-billion-plus acquisition of Autonomy, an acquisition currently under investigation by HP because of potential accounting issues, as well as the planned-but-never-executed sale of HP's PC business.
"Their decisions, or lack of decisions, didn't work out well for HP," Baldwin said. "Look at the decision to bring Leo [Apotheker] on. The board seemed to be looking at Hurd leaving, and who could hurt Oracle the most."
NEXT: Looking Forward With The New Board
Printer-friendly version
Email this CRN article