Printer-friendly version
Email this CRN article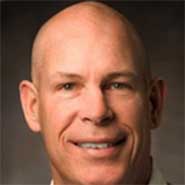 Frank Albi
Editor's Note: The 4-Profit team continues to contribute this month to the "Building Better Business the 4-Profit Way" guest column for CRN with an installment from Frank Albi. 4-Profit provides coaching, peer group and speaking services around leadership, strategy, sales, service, management and marketing.
There's a party, but you are the only one invited. As the CEO or owner of a company, you know exactly what I am talking about. What was once a job where you started out wearing several hats, putting out fires, challenging the sales team to hit new goals and inspiring other managers through strategy collaboration and brainstorming is now an isolated position at the top.
As a CEO you are required to set strategy, understand direction, interpret financial forecasts while setting budget, form partnerships and hire a stellar team to steer the company. You are required to do these activities alone. There is no one like you in your company. The bottom line is that the role of CEO is often "a party for one."
As a former CEO of multiple companies, I learned that the "party of one" is a role that every CEO must accept. Here are some tips I have learned that helped me keep a step ahead.
1. Get a good CEO coach to keep you at the top of the heap: Realize that when you're a CEO you need outside counsel. Because it's lonely, you need a place to vent, look for direction, get good, honest advice and, most of all, guidance. Find someone who has "flown the plane" and can help you avoid some of the pitfalls by identifying simple, easy exercises that won't take much time. They'll help you stay connected with workers, remain humble, and become a better leader.
2. Take the time and space to practice these directives: Set aside five to 10 minutes each day to develop as a leader and as a human being. This will be the time where you can reflect and gain clarity. Schedule the time if necessary, but make sure that you do what's right for your own growth as well as the organization's.
3. Do not be invisible: Stay in touch so your staff sees you as being approachable. Don't underestimate the power of walking around and counting smiles. If people are having fun, it will show. Be visible and make sure your staff knows that you are listening.
4. Don't get trapped in the conversation: As CEO, your opinion trumps all other opinions. Learn not to get trapped in the conversation where you make suggestions such as, "You know, this is something you should share with your manager," or "That's a great idea." Instead, try asking questions such as, "If this were your company or if this were your money, what would you do differently to improve the process?" These types of questions allow you to avoid situations where your opinion could trump your manager's ability to lead.
5. Measure your success through the success of your teams: A CEO's success at team-building can often be measured through the team. Teams usually know when they're effective. Members can rate their own team using assessments that measure specific behaviors. For example, "I can trust my teammates." "My teammates deliver their part of the project on time." "Every member knows what is expected of them." Regular team self-assessments can help the CEO track the team's progress and hone his/her abilities to keep the team running smoothly.
6. Cultivate an attitude of respect -- your respect for them: Your frontline workers are the ones turning your vision into reality. Meditate on this for a few minutes and ask yourself if you can do their jobs as well as they can. If you can, then you're not hiring the right people. Otherwise, once a day, go talk to an employee who is more capable than you in their area of expertise and learn from them. Choose a different person each day. Get as close to the frontline workers as possible.
7. Listen with an open mind and learn: Learn about the jobs of the employees who make you successful. Ask what works for them and what doesn't. Above all, listen to their comments without judgment. Your goal is to connect with their experience of the world, not impose your own. Learn about their life. Find out what motivates them. Why did they come work for you instead of somewhere else? By spending a few minutes understanding their life, you can greatly increase your appreciation of how they're different (and similar).
8. Share your vision from a position of service: Convince your leaders that your job is to make them a success. Ask them how their job fits into the work the company does. If they don't know, take on the responsibility of helping them understand how their job links to the vision. Challenge them to understand what they are doing is important and where they belong. Clarify any confusion they may have about where the company is going, and ask them what you can do to help them succeed. Then, do it.
Frank Albi, former solution provider CEO and now a 4-Profit team member, has a proven track record of successfully building growth-oriented advanced technology services organizations. As an important member of the 4-Profit team, Frank heads up M&A planning, training and CEO/executive team coaching on business strategy/realignment and profitability.
Printer-friendly version
Email this CRN article