Printer-friendly version
Email this CRN article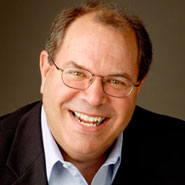 John Convery
In my last column, I focused on local marketing, where I highlighted the effectiveness of hosting customer events. There are other types of events, however, that have a major impact on solution provider businesses: networking events.
Networking events offer many advantages to your business. You can meet new sales prospects, get acquainted with influential vendor contacts, rub elbows with analysts (I met my Gartner contact this way), and make media connections. Full disclosure: I am featured on CRN's website as a result of attending CRN's networking events, where I met CRN's editors.
There are, as I'd categorize them, three types of networking events you can attend: vendor-based, industry-focused and topical.
Many major IT vendors hold partner events to build and continually align their sales channel to address changes in this dynamic industry. In addition, some vendors have specific councils dedicated to industry or market sectors.
In the case of HP, for example, I attend its annual Global Partner Conference, where the company shares its latest competitive advantages with partners and awards the best ones for their performance. I also am a member of HP's ESSN council (Enterprise Storage, Servers and Networking), where we discuss the evolving needs of small, medium and large businesses. HP has other such councils for markets such as SMB and the government sector.
Participating in these councils puts you in a unique position to "pilot" various vendor programs due to your unique knowledge about a sector and the plans the vendor has for it. Such programs can give you a tremendous leg up on the competition.
Some other major vendor events include Microsoft's Worldwide Partner Conference, Citrix's Synergy and Cisco's Partner Summit. I have attended these conferences as well and have come away with new contacts and partner opportunities. So, whoever your major vendors may be, I highly recommend attending and seeking involvement as a speaker, applying for an award, or even asking questions at Q&A sessions. The more involved you get, the more your attendance will pay off with opportunities.
The second type of networking event I recommend is the industry-based event. To help establish a presence in a growth market, for example, my team secured booths at the annual Portland Interface event in Oregon. As sponsors, we had the opportunity to speak in an instructional manner at presentation theaters. This allowed my team to demonstrate our expertise and resulted in an exchange of business cards afterward as well as follow-up business meetings about new projects. There are monthly local events, too, in my area, such as Seattle's Tech Meetup, Startup Seattle and others where IT people gather. These kinds of meetings can extend your network of contacts and capabilities as well as lead to new sales opportunities.
A third type of recommended networking event focuses on a topic. In Seattle, the Puget Sound Business Journal holds quarterly LIVE events to do just that. More than 250 local businesspeople regularly attend these events. Leaders like Pete Carroll, head coach of the Seattle Seahawks; Alan Mulally, CEO of Ford; and Jeff Raikes, CEO of the Gates Foundation, spoke at events where I was a sponsoring attendee. I was able to stand up and say a few words about my company before the presentations, and I met business leaders in the crowd before and after the main event. The topics covered are ones important to business leaders -- how to effectively manage a team, how to give back to the community, and how to innovate in a very costly and competitive industry.
Vertical-focused events such as Healthcare of the Future, meanwhile, bring together local hospital administrators, medical professionals, suppliers and providers to discuss important trends in the health-care system. Needless to say, the people I met there were influencers of buying decisions and the kind of people I wanted to add to my business network.
Finally, the host of this article, CRN, holds great networking events. They are focused on the tech industry, of course, but they also cover topics that are of broader business interest. I attend as many XChange events as I can, such as the Best of Breed Conference in October, and I'm a proud presenter at this year's big event -- XChange 2013 -- that occurs in a couple of weeks. I can safely say without any reservation that I have made more important contacts in my career through these XChange events than in any other type of networking event that I've attended. Not a shameless plug here ... but a personal fact.
In whatever way you choose to spend your time and budget mix for business networking, it can all pay dividends for your company. These events have had a huge impact on the growth of both my career and the businesses I've served. So, get out there and network as much as possible. You'll be glad that you did.
John Convery is president and CEO of Seattle-based John Convery Consulting. In addition, he is a member of the HP Enterprise Server, Storage and Networking advisory council, and serves on the UBM/CRN XChange and Best of Breed (BoB) advisory boards. He previously was executive vice president of vendor relations and marketing for Denali Advanced Integration.
Printer-friendly version
Email this CRN article