Printer-friendly version
Email this CRN article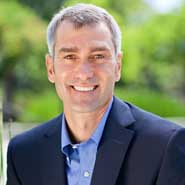 Bill Veghte
Hewlett-Packard CEO Meg Whitman Tuesday shook up her management team putting HP COO Bill Veghte in charge of the company's struggling enterprise group business.
Veghte replaces HP Enterprise Group Executive Vice President Dave Donatelli, who is taking on a new role focused on identifying early-stage technologies as he did successfully with 3PAR and 3Com.
HP said Veghte's software enterprise experience will help HP "accelerate innovation in converged infrastructure, cloud and the emerging area of software-defined data centers."
[Related: HP's 'Click To Cash' Tools Paying Off For Partners]
Veghte, who has sometimes been referred to as the most likely successor to Whitman, will retain his current responsibility for the "pan-HP cloud initiative."
HP said that since the HP Enterprise Group provides the "foundational infrastructure for all of HP's cloud offerings," the alignment of the cloud and enterprise group portfolio under a "single leader will improve time to market for HP's Converged Cloud solutions."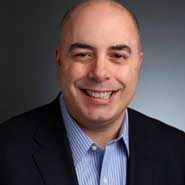 Henry Gomez
Whitman is also revving up the HP marketing machine by combining its Marketing and Communications organizations under Chief Communications Officer Henry Gomez. The company's current CMO, Marty Homlish, will become HP's chief customer experience officer, a new role that will focus on driving more consistent and high-value interactions with customers across all business units.
HP partners said the shakeup is aimed at accelerating sales growth in 2014.
"This is all about driving sales growth in 2014," said the CEO for one of HP's top enterprise partners, who did not want to be identified. "Meg is realigning the executive management team from a legacy HP model to a future growth opportunity model that absolutely includes the channel. The HP sales model is antiquated. She is building clarity around her executive management team to drive sales growth. Its all about clarity, focus and growth."
The announcement came at the same time HP reported non-GAAP diluted earning per share of 86 cents per share for its third fiscal quarter ended July 31, down 14 percent from the year ago quarter. HP sales in the quarter were $27.2 billion, down 8 percent from the same quarter one year ago.
HP's enterprise business in the quarter was down 9 percent to $20.58 billion compared with $22.32 billion in the year ago quarter.
The enterprise group changing of the guard comes with HP rival Dell gaining global unit server shipment share even as it moves to complete a $24.8 billion leveraged buyout.
NEXT: Competition Heats Up
Printer-friendly version
Email this CRN article