Printer-friendly version
Email this CRN article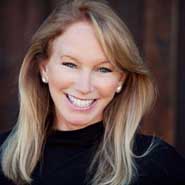 Lisa Wolfe
Hewlett-Packard on Monday expanded its Just Right IT SMB channel program with new bundles and resources the company said will make it easier for solution providers to help their often IT-challenged customers.
The Just Right IT enhancements also provide reference configurations, promotional pricing and demand generation assets to help partners run their own marketing programs, said Lisa Wolfe, HP Enterprise Group SMB marketing manager.
"This is an extension of our Just Right IT program aimed at delivering solutions to small and midsize businesses," Wolfe said. "These are very tight solutions, focused on those customers' top IT needs."
[Related: HP To Bundle Google Apps For Business: Bad For Microsoft, Good For Partners]
The new Just Right IT enhancements, which target networking and storage solutions as well as general business bundles, are available only to HP's channel partners, Wolfe said.
The Just Right IT program helps solution providers working with small and midsize businesses provide solutions while leaving resellers with large onine practices to handle simple product sales, said Derek Kuhr, practice manager at Heartland Technology Solutions, a Harlan, Iowa-based SMB solution provider.
"A lot of what HP does on the SMB side is siiloed," Kuhr said. "HP runs campaigns for servers, or storage, or networking. But the company has a large portfolio. So for partners who are new to the program, there's just too much to see. So this program is aimed at putting the different products together."
Smaller businesses often go to traditional solution providers for IT solutions, and not for products, Kuhr said.
"With Just Right IT, we can show the entire HP approach altogether," he said. "Partners don't need to spend time looking at individual parts. They can spend less time on the sales cycle, or on testing things to make sure they work together."
Bundled solutions are especially welcomed by small business solution providers, Kuhr said.
"Having that stuff turn up together is good," he said. "Engineers don't always have everything together in one place. But getting it together is a real time saver."
New from HP is the HP NetworkIT program, which provides solution guides and blueprints for wireless networks and unified communications.
NEXT: Networking, Storage Bundles Under Just Right IT
Printer-friendly version
Email this CRN article