Printer-friendly version
Email this CRN article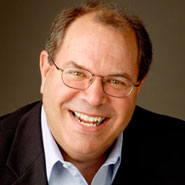 John Convery
I have been evaluating the on-boarding processes of vendors and distributors for years and have established a set of rules and criteria to be applied when making such critical decisions.
Many solution providers do not have a clear understanding of the "all-in" costs and investments required to successfully form a vendor alliance. And many are struggling just to keep their head above water and need to generate bottom-line profits as part of their vendor on-boarding decisions. Therefore, you need to be very selective, and you certainly can't on-board every vendor that asks for consideration. Doing more with less is the wise business strategy.
It's important to pick your battles and select those vendors that offer both a great product and services experience to your customers and offer the programs, tools and resources that will have a positive overall impact on your bottom line.
It is easy to use the criteria that a vendor is No. 1 in market share. It is easy to listen to the customer who has a need for a particular vendor's product and services. It is not easy, however, to measure the total impact a vendor alliance has on your bottom line.
Vendors believe in the channel for a couple of very important reasons. The channel expands their reach into the market to drive net new growth. Vendors transfer costs to the channel and do not have to build massive internal teams to support their direct-selling strategies. In turn, solution providers select a vendor, make major investments in their partner programs, make investments in their sales and technical certifications and credentials, and position themselves to represent their products and services to delight their customers with a great experience, and make money.
Most solution providers do not have a clue about the total financial burden of their investments, and as part of the vendor selection process and criteria I always do a deep dive on the front-end and back-end operational load. How's this for a checklist of things you need to do: build a staff for vendor accounting; measure missed revenue due to certification compliance; manage complex certification paths, multiple vendors and portals; track employee capabilities and expertise; manage investment resources in training, tests, the cost of hiring and firing; and develop a staff to handle vendor audits as well as monitor the process for claiming MDF and IBMDF. These hidden operational costs can bring a solution provider to the verge of bankruptcy and need to be part of the criteria when deciding whether to on-board a vendor.
All vendors are not equal when it comes to their partner programs. As a student of partner programs, I encourage you to give careful consideration to the total costs of on-boarding a vendor and/or a distribution partner. Vendor partner programs have changed and evolved for the better, and they are asking solution providers to carry more and more of the heavy lifting. These additional requirements and investments in their programs have a financial impact on your operating result.
I'll share one challenge with on-boarding a vendor that I faced for years. While executive vice president of vendor relations and marketing at Denali Advanced Integration, I was tasked with keeping track of the certification and training requirement to hold and maintain the highest levels of partner recognition. I managed this challenge for years, building internal staff, building internal programs, working with sales and technical on requirements, making investment in trainings, chasing requirements when a sales or technical employee left the company. I helped our team manage the compensation planning to reward those employees who went the extra mile to study and take and pass the courses required.
The solution provider investment was substantial just to manage the partner requirements to achieve the high end of the certification and recognition programs. The big VAR has staff; the little VAR just flies by the seat of their pants and does not have the internal staff or resources. Both have a need for measurement and profits. The ROI is certainly worth it if you carefully manage the process and measure the positive or negative results. This becomes even more vital, as vendor programs and sales and technical requirements are becoming more and more important to the vendor, and they are asking more and more of the solution provider to invest. The operational and financial commitment made as solution providers needs to be carefully weighed as a total part of the on-boarding decision.
Most solution providers do not have the internal resources and time to address many of these issues and must look to outside resources and tools to simplify the process and save time. Time is money. Until vendor relations management starts speaking the P&L language of their CEOs and CFOs, we will have major challenges. Vendors need to walk a mile in solution providers' shoes to really appreciate their pain points.
John Convery is president and CEO of Seattle-based John Convery Consulting. In addition, he is a member of the HP Enterprise Server, Storage and Networking advisory council, and serves on The Channel Company's XChange and Best of Breed (BoB) advisory boards. He previously was executive vice president of vendor relations and marketing for Denali Advanced Integration.
PUBLISHED OCT. 9, 2013
Printer-friendly version
Email this CRN article