Printer-friendly version
Email this CRN article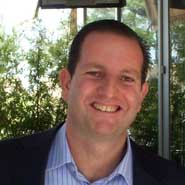 Sam Haffar
Computex CEO Sam Haffar has taken the helm of the national IT services provider formerly known as Stratos Management Systems, and is putting his own fast-growth formula in place in a bid to double the sales of the company to $250 million over the next two years.
Haffar's appointment as president and CEO, and the renaming of Stratos to Computex Technology Solutions with a new logo, is a rebirth of sorts for Houston-based Computex and Nexus Information Systems of Minneapolis, both acquired last year by Stratos, No. 185 on the SP500.
[Related: A Cloud Computing Game-Changer]
"We are opening up new offices in other cities and looking for companies to acquire," said Haffar, who along with his brother, Jason, started Computex 27 years ago and built it into one of the most respected solution providers in the country. "Both Computex and Nexus succeeded by assembling the best and brightest talent in the industry and being customer-focused. Our model is to deliver the best customer experience with the best talent in the business, acting as trusted advisers to our clients as they journey into the cloud computing era. We do what is right for the customer. That is our core competency."
One sign that the sharp focus on customers is paying off: a robust 25 percent increase in sales for 2013, said Haffar, crediting the company's "creative" technical talent for working collaboratively with customers to deliver innovative solutions for tough IT problems. "We have free thinkers," he said. "We don't put people in a box. It takes the right people with the right processes to deliver a great customer experience."
Among the new members of the Computex Technology Solutions Management Team, Haffar said, are his brother, who is now executive vice president and COO; Ken Brown, who is now executive vice president and chief strategy officer, and John Schilsky, who serves as CFO.
Haffar said he is focused on unifying the teams at both Computex and Nexus and continuing to build out its presence across the country.
Haffar has great assets to build on. The new Computex Technology Solutions has 130 employees, including 50 solutions architects with offices in eight cities, five states with two integration facilities and a state-of-the-art network operations center in Minneapolis.
"By unifying under one brand and leveraging all our technical talent with the top industry certifications, we will be a much stronger company," Haffar said. "We will continue to open offices aggressively in other states and look at strategic acquisitions to grow the business."
At $130 million, Computex Technology Solutions, a member of CRN's Tech Elite 250, already ranks as one of the top 150 solution providers in the country and is well-positioned to continue to drive big sales gains as a result of its technical muscle, which includes premier certifications from Hewlett-Packard, VMware, EMC, Cisco, Citrix and Oracle.
The technical prowess of Computex Technology Solutions makes the company well-suited to help customers tackle the many challenges they face as they adapt their IT strategies to the cloud computing era, said Haffar. "It's a great time to be in this business," he said. "I couldn't be more energized and excited to lead this company into the future."
PUBLISHED OCT. 29, 2013
Printer-friendly version
Email this CRN article