Printer-friendly version
Email this CRN article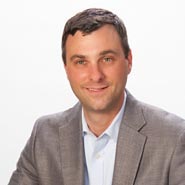 Seth Bostock
As businesses often do, Seth Bostock's law firm was experiencing a lot of technical problems. There was constant downtime, connectivity issues and VPN problems, among other IT-related headaches. However, when he called in a solution provider to fix his office's problems, it inspired him to make a complete U-turn in his career.
Bostock said the software impressed him so much with its ability to change his business that he closed the three law offices he owned across multiple states and dedicated the rest of his career to selling it. Three years later, he is now president and COO of Allentown, Penn.-based independenceIT, the same company whose software moved him to leave his law career.
"I think it was driven from the passion about what it did for me," Bostock said about the switch. "There's really something powerful here, and I think this could help a lot of other people."
[Related: Cloud Provider independenceIT Tackles 'Channel Eclipse' With New CEO, COO]
The switch started with Bostock reselling the desktop-as-a-service software through his law office. He was immediately successful at selling the product, so much so that independenceIT's co-founder and CTO Chip Buck turned to him and told him he wanted to know exactly what he was doing.
Bostock said he had absolutely no technical background, other than having been exposed to the specific product in his law office. He only had a little experience in pharmaceutical sales prior to law school under his belt. However, he said his lack of experience was actually a huge asset in selling the software and helping independenceIT's business grow.
"It was one of those things that just made my business life and my employees' lives so much easier," Bostock said. "I started presenting it that way, and I crushed it from a sales perspective."
He said his experience as a lawyer helped him approach the sale from a business perspective, rather than a technical point of view.
To help compensate for his lack of a technical background, Bostock said he reads as much as he can and tries to immerse himself in the process. However, his legal experience has also helped the company grow. For example, a little more than a year ago, he helped lead independenceIT's acquisition of Vedio, where he said his legal training became critical.
Bostock said he's not the only one, surprisingly, who's made the switch from lawyer to solution provider.
"I've met a few, as I call us, recovering lawyers," Bostock said.
Bostock said that his experience has affected how he helps shape independenceIT going forward by creating a company philosophy of learning and advancement. He said independenceIT has brought on a lot more technology-based people in the last few years, but it is also making sure to think outside of the box about who they hire.
"You can find good business talent -- you just have to look. Good business talent is highly adaptable, in my opinion," Bostock said. "The technical piece is always the challenge, whether you're with the partner organization, the vendor, whoever you are; good people are an asset, and that's hard to find."
The market is only going to get tougher for talent, he said, and it benefits businesses to get creative on where they look for new hires -- they might just surprise themselves.
"I would encourage organizations to think broadly about who are the available options and see if there are adaptive skill sets that can be brought into the mix," Bostock said. "We're just being more diverse in how we look because different perspectives just add so much value to the overall business."
PUBLISHED NOV. 12, 2013
Printer-friendly version
Email this CRN article