Printer-friendly version
Email this CRN article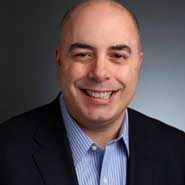 Henry Gomez
Hewlett-Packard Executive Vice President and Chief Communications Officer Henry Gomez has established a new worldwide channel marketing offensive as part of the company's aggressive push to drive channel sales growth.
Gomez has appointed Lynn Anderson to a new post, senior vice president of demand generation and channel marketing, as part of a stepped up effort to pick up the pace and quality of demand-generation tools and resources for partners.
Anderson's team is chartered with establishing global policies and metrics for channel marketing within HP's various business units.
[Related: HP Launches 'New-Style' Financing Options To Help Partners Close More Deals]
The marketing offensive, which is aimed at making it easier for partners to leverage HP's multibillion-dollar marketing machine, comes on the heels of a revamped four-tier PartnerOne program that was launched Nov. 1.
Partners expect the changes to lead to an aggressive ramp up of new marketing tools and resources that they can use to significantly increase sales.
Kelly Ireland, founder and CEO of CB Technologies, a Westminster, Calif.-based HP enterprise partner, said she sees the change as one more example of HP listening to partners and making changes to help partners accelerate sales growth.
"We've always done joint marketing with HP, but this is all about optimizing marketing for the channel," said Ireland. "[HP CEO] Meg [Whitman] and her team listened to the challenges partners have been up against and are taking action."
Ireland has doubled her staff focusing on HP solutions as part of a plan to double CB Technologies' sales over the course of the next three years to $150 million. "Marketing is going to be key to making that happen," she said. "We are counting on those new demand-generation tools and resources to make it happen."
In an emailed statement to CRN, Gomez said: "Our partners deliver great value to customers. When we work together with the channel, we can tell an end-to-end solution story with the best value proposition in the marketplace. HP's success flows straight through the success of our partners."
Anderson, meanwhile, called the effort to drive "demand for and with" channel partners a "win-win situation for both of us."
The new offerings come with Whitman pivoting aggressively toward the channel to drive sales growth. Whitman, in fact, told partners at the Best of Breed (BoB) conference two months ago that working with them right out of the gate is now the "default" position for HP.
One sign of that channel commitment is Whitman's push to raise partner attendance at HP's Discover conference, taking place Dec. 10-12 in Barcelona, Spain. Discover, which is run twice a year by HP, has up until now been primarily a direct sales opportunity for HP and its top customers.
Whitman changed that with the end result being that next week's show will be made up of significantly more partners. "This used to be more for customers that were direct, big enterprise, and actually we pivoted this year and invited partners," Whitman told CRN in a recent interview. "It's a big change because I said 'we should just invite partners to everything.'"
PUBLISHED DEC. 6, 2013
Printer-friendly version
Email this CRN article