Printer-friendly version
Email this CRN article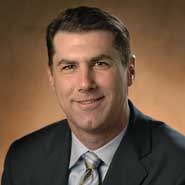 B.J. Jenkins
Last month's IPO for Barracuda Networks is giving the storage and security vendor, which has been losing money for the last few quarters, the chance to open up on its business practices and plans for the future.
And all those practices and plans are aimed at the channel, said B.J. Jenkins, president and CEO of the Campbell, Calif.-based company.
"About 100 percent of our sales are through the channel, including up-front subscriptions and renewals," Jenkins said. "If a partner goes out of business, we'll find another to take over an account. We view the channel as an extension of Barracuda's sales and services activities."
[Related: Barracuda Files $100M IPO To Gain Financial Stability, Market Visibility]
Formed originally as a security appliance vendor, Barracuda in 2009 acquired Yosemite Technologies to expand its offerings into the storage market. Jenkins, a former EMC executive, took the reins at Barracuda about a year ago.
Barracuda's IPO shows how the company has matured, said Lynda Mellor, vice president of marketing at VLCM, a Salt Lake City-based solution provider and Barracuda partner.
"The IPO gives them more exposure, which helps us sell their products and services," Mellor said. "Barracuda has always been a big name in the market, and the IPO will help us."
For its Nov. 6 IPO, Barracuda raised about $84 million, somewhat shy of its October expectations of raising $100 million. The company opened that day at $18 per share, and jumped to over $22 per share on its first trading day, and as of Tuesday morning it was trading at over $24 a share.
Revenue for Barracuda, according to the company's prospectus, grew $142.1 million in fiscal 2011, $160.9 million in fiscal 2012, $198.9 million in fiscal 2013, and $114.1 million for the six months ending Aug. 31.
However, the company went from a profit of $3 million in fiscal 2011 to $600,000 in fiscal 2012, followed by a loss of $7.4 million in fiscal 2013 and a loss of $4.6 million for the six months ending Aug. 31.
Jenkins said the losses stem from the fact that Barracuda's revenue is based on a subscription model, and that the company is cash-flow positive, with $41 million in cash generated in the last year.
NEXT: Focus On Subscriptions
Printer-friendly version
Email this CRN article